The APS College of Health Psychologists Conference returns in 2021 as a virtual event focused on building health resilience during times of change. Following more than 12-months of dealing with the impact of a global pandemic this idea of resiliance during times of change is more important than ever! The 2-day Conference will be hosted on a virtual platform from the 13-14th November 2021.
CONFERENCE CHAIR'S MESSAGE
Since the last APS College of Health Psychologists Conference in Adelaide in 2019, our lives have changed significantly. The Coronavirus (Covid-19) pandemic has in many ways highlighted the inequities in our society including those around health. The pandemic has also reminded us of the importance of health, and the need to promote and engage in healthy lifestyles. Never has there been a more important time for Health Psychologists to utilise our skills to support our community and individuals. To acknowledge the important role of Health Psychologists in promoting health and facilitating adaptation to health-related challenges, we have entitled our 2021 conference - 'Building health resilience during times of change'.
I am delighted to welcome you all to the 2021 APS Health College virtual conference on the 13th and 14th of November 2021. Reflecting the diversity of Health Psychologist skills, the conference will include keynote presentations, scientific presentations and posters, and workshops. Areas covered will include health promotion, interventions in chronic illness, public health and policy, indigenous health and eHealth and telemedicine.
On behalf of the APS Health College Conference Committee, I look forward to meeting you all at this virtual conference.
Associate Professor Simon R. Knowles MAPS
2021 APS College of Health Psychologists Conference Chair

Abstract Submissions Open - April 28th 2021
Abstract Submissions Close August 2nd 2021
Notification of Outcomes August 9th 2021

Early Bird Pricing / Standard Pricing
APS Member $130 / $160
APS Student $100 / $120
Non APS member $130 /$160
*Early Bird available until 2 October 2021
SPEAKERS
Professor Martin Hagger
Applying psychological theory to predict, understand, and change health behaviours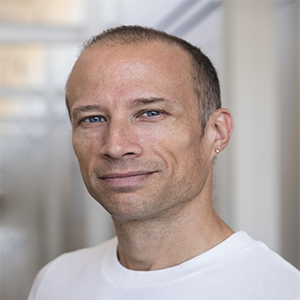 Martin Hagger is Professor of Health Psychology in the Department of Psychological Sciences at UC Merced, and Visiting Professor (Behavior Change) at the University of Jyväskylä, Finland. He is Director of the Social and Health Psychology Applied Behavioural Research for Prevention and Promotion Lab at UC Merced. He is also Adjunct Professor at Griffith University, and has been visiting Professor at the Universities of Rome, Bordeaux, and Genoble, and Hong Kong Baptist University. His research focuses on the psychology of health behavior change. He is currently Senior Editor of Social Science and Medicine, and editorial board member of eleven other journals. He has received numerous awards including the Clarivate Analytics Highly Cited Researcher Award and the Distinguished Health Psychology Contribution Award from the International Association of Applied Psychology. He has been Fellowships of European Health Psychology Society, Society of Experimental Social Psychology, and the Society for Personality and Social Psychology.
Professor Angel Marie Chater
The role of health psychology and health psychologists in the COVID-19 response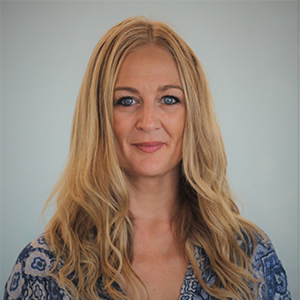 Angel is a Health Psychologist and Professor in Health Psychology and Behaviour Change at the University of Bedfordshire. She is the Director of the Institute for Sport and Physical Activity Research and leads the Centre for Health, Wellbeing and Behaviour Change. Angel is passionate about the interplay between health psychology and the public health system and co-founded the Health Psychology in Public Health Network (HPPHN), which was later renamed the Behavioural Science and Public Health Network (BSPHN) under her term as Chair. She is the current Chair of the British Psychological Society's (BPS) Division of Health Psychology and leads the BPS COVID-19 Behavioural Science and Disease Prevention Taskforce. Representing UK health psychology more globally, she was the UK National Delegate for the European Health Psychology Society (EHPS) from 2011-2018. Her career has spanned over 20 years in health psychology, with a focus on optimising health and wellbeing through behaviour change and 'moving medicine'.
Professor Deborah Tate
Using technology to promote behavioural weight management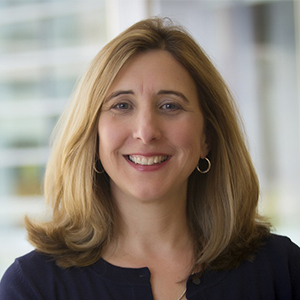 Deborah F. Tate, Ph.D. is a Professor of Health Behavior and Nutrition at the University of North Carolina at Chapel Hill. She is director of the UNC Weight Research Program, the Connected Health Applications and Interventions (CHAI) Core, and the UNC Nutrition Obesity Research Center's (NORC) Human Behavioral Core. Dr. Tate is a clinical health psychologist by training and has been conducting research on the behavioral prevention and treatment of obesity with a particular emphasis on the intersection of public health and digital health since 2000. She has published over 150 peer-reviewed scientific articles and chapters and conducted some of the first randomized controlled trials on using technology for obesity treatment. Subsequent studies have focused on automated tailoring algorithms and machine learning to provide highly tailored and personalized digital interventions, using real-time data derived from wearable trackers and sensors to deliver just in time adaptive messaging. Her work also focuses on self-regulation and the behavior change techniques that underpin effective behavioral obesity treatments to identify core or active ingredients to drive healthy behavior. Dr. Tate teaches a graduate level course on "mHealth for Behavior Change". She has served as a reviewer for the National Institutes of Health Center for Scientific Review, for prominent biomedical and behavioral journals, and on numerous workgroups and expert committees for governmental agencies and other national organizations.