Trisha Avery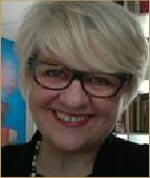 Trisha Avery has been the managing director of BusinessPerformanceCoachingAustralia Pty. Ltd. (BPCA) for eleven years. BPCA Pty. Ltd. focuses on leadership development strategies and executive coaching.
Her clients are Fortune 5 companies and AXA top 10, she delivers coaching and leadership behaviour at all levels of leadership from board members and government commissioners to middle and senior management. As well as her work in the UK, Nth America and Australia, Trisha has worked with Chinese Leaders insitu in China and provided strategic development for business behavior for multi nationals based in China, Singapore and Hong Kong.
She is a regular contributor to specialist conferences and symposiums on leadership and executive coaching and has contributed many papers on executive coaching in China and other South East Asian Cultures.
Trisha holds a Masters Degree in Psychotherapy and Counselling from De Montfort University (UK) and is currently a doctoral candidate researching Global Leadership, with a focus on Chinese Leaders, at The Institute of Work Based Learning, Middlesex University, London. Her training includes 2 Leicester Conferences, Tavistock Institute and post graduate coach training. Trisha has lectured and tutored at tertiary levels in both UK and Australia. She is the author of training courses on business performance and confidence and has provided supervisory services for tertiary students and other coaches. Trisha also has produced a number of leadership development programs in The UK, China and Australia. She is registered with the United Kingdom Council for Counselling and Psychotherapy (UKCP), an associate member of The APS, Coaching Psychology interest group and a member of the Australian Institute of Company Directors (AICD), International Coaching Federation (ICF) and Group Relations Australia.
---
Dr Michael Cavanagh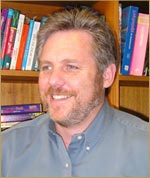 PhD Clin Psych
Michael is an internationally recognized Academic, Practitioner and consultant in the field of coaching psychology. He is currently the Deputy Director of the Coaching Psychology Unit at the University of Sydney (Australia) and Visiting Professor at the Institute of work based learning at Middlesex University (UK). Michael's teaching focuses on preparing coaches to work with leaders and teams in complex settings. As a practitioner and consultant, he has coached leaders and managers at all levels from a diverse range of public and private, national and multinational organizations, both in Australia and internationally. He is the principal author of the Standards Australia Handbook of Organisational Coaching – one of the world's first ISO aligned National guidelines for the training of coaches and the provision of coaching services. Michael's passion is assisting leaders and organisations to understand and address complex challenges in ways that increase the sustainability of the organisation, its people and the planet.
Contact details: michaelc@psych.usyd.edu.au
---
Michael Collins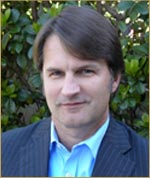 Hipotential |discovering leadership talent
Executive level appointments in the Australian Defence Force, Coca Cola, AMP and various consulting firms over a twenty year period.
Broad range of roles in Australia, New Zealand and Asia covering operational management, strategic planning, communications and PR, consulting, executive coaching and leadership development.
Advisor to National Australia Bank, Commonwealth Bank of Australia, Rabobank, Insurance Australia Group, Aviva, BHP Billiton, Anglo Coal, Santos, Keolis Downer EDI, Tenix, Pfizer, Bristol-Myers Squibb, Roche Products, KPMG, Telstra, Barilla, Qantas, Starlight Foundation, Australian Bureau of Statistics, Integral Energy and the Australian Defence College.
Bachelor of Arts (with Distinction), Masters of Business Administration, currently completing a PhD at the Australian School of Business (UNSW) in neuroscience and leadership.
Contact details: 0409 910 100 or michael.collins@hipotential.com.au
---
Rachel Collis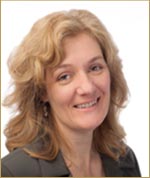 Rachel has been providing executive coaching, team facilitation and training to private and public sector organisations throughout Australia since 2002. She has worked with individuals and teams in a wide range of organisations – including ASX listed companies; federal and state government departments and franchise organisations. She has worked with both senior managers (at the level of CEO, CFO and National Manager) and also high potential staff in more junior positions. Rachel also provides coaching through the QUT, Graduate School of Business.
Prior to setting up her consultancy, Rachel was a doctor and gained 15 years experience as a consultant psychiatrist. She has experience in management and leadership positions in both England and Australia.
Rachel is also a sessional academic in the Graduate School of Business at QUT, currently teaching negotiation skills on the Executive MBA and MBA programs.

Rachel co-authors a blog on applying research findings from behavioural science to the workplace: www.workingwithact.com. The blog has been listed as one of the top 20 positive psychology blogs of 2012.
She is also currently writing a book on meaningful success: www.meaningfulsuccessproject.com

Rachel has extensive experience in applying behavioural science to organisational settings. She has presented at both national and international conferences on the topic and contributed a segment to the recent book – The Mindful & Effective Employee.
---
Prof Sarah Corrie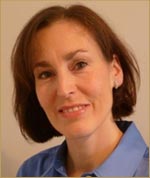 Professor Sarah Corrie is Chair of the British Psychological Society's Special Group in Coaching Psychology.
She is a Chartered Psychologist specialising in coaching psychology, and is also a Consultant Clinical Psychologist. She has extensive experience in both public and private sector services and runs her own coaching practice as well as working as a freelance supervisor and trainer. Sarah is a faculty member of the Professional Development Foundation and an Academic Advisor and Associate Lecturer for the Institute of Work Based Learning, Middlesex University (Doctorate in Professional Studies).
Her other posts include Director of the Postgraduate Diploma in Cognitive Behavioural Psychotherapy offered by Royal Holloway University of London and Central and North West London Foundation Trust.
She is the author of numerous articles and four books including, The Modern Scientist-Practitioner (Routledge) and The Art of Inspired Living: Coach Yourself with Positive Psychology (Karnac). She is also a member of the International Editorial Board for the International Coaching Psychology Review.
---
Prof Helen De Cieri
(PhD) is a Professor in the Department of Management at Monash University. From 2004 to 2011 she was the Director of the Australian Centre for Research in Employment and Work (ACREW). Spanning almost thirty years, Helen has researched and published on a wide range of human resource management and diversity management topics. She has taught on executive and university programs in Australia, China, Denmark, Hong Kong, Malaysia, Sri Lanka and the USA. Helen is sought after as a conference speaker for both academic and professional audiences. Helen is particularly interested in the links between gender equality, employee wellbeing and organisational health and performance. Helen is engaged in several activities to promote social inclusion, particularly gender equality in higher education. Helen is an Ambassador for The 100% Project.
---
Nic Eddy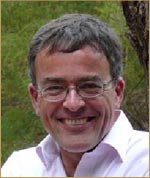 Nic is an organisational and coaching psychologist in Melbourne working with Board Directors, CEOs and Executives to achieve greater effectiveness through improved approaches to influencing and strategy.
Prior to establishing his private practice in 1997, he worked with KPMG Consulting and Deloitte Consulting as well as with the Australian Red Cross Society in a broad ranging role involving public relations, marketing, and international humanitarian law.
Nic is Co-Chair, Organising Committee of the 4th International Congress on Coaching Psychology (ICCP) in Melbourne 2014, similarly for the Congress in Manly 2012 and is the National Convener of the Australian Psychological Society's (APS) Coaching Psychology Interest Group.
---
Frances Feenstra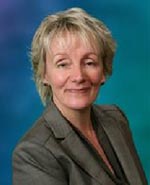 Frances Feenstra is a qualified organisational psychologist with extensive practitioner and management experience in providing consultancy services in the private, public, and not for profit sectors. For the past 15 years she has designed and conducted a wide range of leadership assessment and development programs for leading Australian organisations. She has held senior roles in global consultancies Right Management and PricewaterhouseCoopers and is currently a director at People Measures, a small firm of organisational psychologists and development experts.
She is a particularly skilled and highly regarded executive coach and has implemented successful coaching programs with the most senior executives in some of Australia's largest companies, and she also likes to work with emerging leaders. Frances focuses on integrating development strategies and psychological theory to deliver meaningful and tailored solutions. Frances passionately believes that Australia needs to address the gender imbalance at senior leadership levels and is one of the founders and the immediate past Chair of The 100% Project, a not for profit organisation aimed at increasing opportunities for women to take up senior leadership positions.
---
Prof Sandy Gordon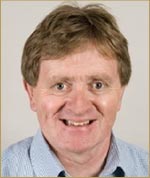 Sandy Gordon, PhD, FAPS is a Professor of Sport & Exercise Psychology in the School of Sport Science, Exercise and Health, at The University of Western Australia (UWA), Perth. He is a Registered Sport Psychologist in Australia, Fellow member of the Australian Psychological Society and member of its College of Sport and Exercise Psychologists and Interest Group for Coaching Psychology.
In addition to examinations of mental toughness and resilience in sport, and psycho-social interventions in rehabilitation from sport injuries, Sandy's current research and applied interests are focused on positive psychology applications of strengths and appreciative approaches to coaching psychology.
He has authored or co-authored three edited books, over 40 book chapters, 80 articles for publication in refereed and non-refereed/professional journals, 30 conference publications, 80 conference presentations, and 40 invited keynote addresses. In addition, he has authored or co-authored 13 funded grant proposals, is a regular reviewer for 11 periodicals, and serves on Editorial Boards of two others.
In 2014 he assumed the role of Australian Co-ordinating Editor of the International Coaching Psychology Review.
---
Dr Suzy Green

D.Psyc.(Clin.)
Dr Suzy Green is a Clinical and Coaching Psychologist (MAPS) and the Founder of The Positivity Institute, an organisation dedicated to the research and application of Positive Psychology for life, school and work. Suzy is a leader in the complementary fields of Coaching Psychology and Positive Psychology having conducted a world-­‐first study on evidence-­‐based coaching as an Applied Positive Psychology. Suzy was the recipient of an International Positive Psychology Fellowship Award and has published in the Journal of Positive Psychology. Suzy lectured on Applied Positive Psychology as a Senior Adjunct Lecturer in the Coaching Psychology Unit, University of Sydney for ten years and is an Honorary Vice President of the International Society for Coaching Psychology. Suzy also currently holds Honorary Academic positions at Sydney Business School, University of Wollongong, Melbourne Graduate School of Education, University of Melbourne, Institute for Positive Psychology & Education, Australian Catholic University and the Black Dog Institute. Suzy is also an Affiliate of the Institute for Well-­‐Being, Cambridge University and a Board Member of the Reach Foundation. Suzy has a strong media profile appearing regularly on television, radio and in print including her role as "Stress-­‐less Expert" for Australian Women's Health Magazine.
---
Dr Sven Hansen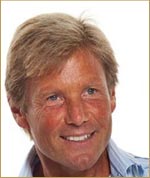 Sven Hansen is a medical practitioner who has spent many years providing health management and leadership development for executives, professionals and organisations. He began his career in Sports Medicine, later moving into the area of executive health, assisting organisations to develop health, resilience and leadership. He has a special interest in the personal dimensions of leadership and his work has shown that leadership demands a more sophisticated understanding and management of ourselves.
As Founder of the Resilience Institute, he leads an international team who design and deliver training courses to help leaders and organisations embed resilience into their human capital strategy. Sven works extensively in professional firms and banks across Australasia and regularly contributes to leadership forums and courses.
---
Prof David Lane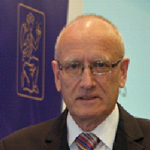 Professor David Lane has been coaching for more than 30 years and supervising coaches since the late 1980's. As a supervisor his work was originally influenced by a background in clinical supervision but over the last decade he has increasingly sought to understand the specific issues that arise for supervision practice across different disciplines. He has explored the question of the need for content knowledge of the discipline for supervision practice (the expert/apprentice model) and compared that to a process lead model in which the supervisor does not have the content knowledge being accessed by the client.
He runs both Masters and Doctorate programmes in coaching and supervision specialising in working with experienced practitioners through the Professional Development Foundation and Middlesex University. He has worked with a number of bodies in the coaching field to help them devise models and standards of practice.
---
Aaron McEwan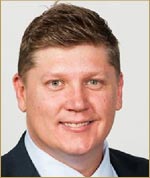 Director, Executive Advisory Services, CEB
Aaron is a Director and Executive Advisor for CEB's HR Practice, supporting Chief Human Resources Officers, Heads of L&D and Heads of Recruitment as they deliver on critical business objectives through the execution of successful talent and functional HR strategies. Prior to joining CEB, Aaron held GM and Regional Director level roles with leading human capital consulting firms including Hudson Global Resources, Lee Hecht Harrison and the OPIC Group. Aaron is the Deputy Convener for the Australian Psychological Society's Coaching Psychology Interest Group, an Advisory Board Member of CFO 2015, a Member of the Australian Institute of Company Directors, an Honorary Associate of Macquarie University and an Accredited Professional Member of the Australian Human Resources Institute. Aaron is a registered Psychologist and completed his post graduate studies in Organisational Psychology and Behavioural Science at Griffith University. He is currently completing a Master of Science in Coaching Psychology through the University of Sydney.
---
Michelle McQuaid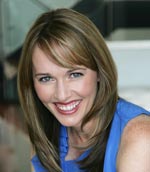 Michelle McQuaid is a best-selling author, workplace wellbeing teacher and playful change activator. With more than a decade of senior leadership experience in large organizations around the world, she's passionate about translating cutting-edge research from positive psychology and neuroscience, into practical strategies for health, happiness, and business success.
An honorary fellow at Melbourne University's Graduate School of Education, her work has been featured in Forbes, the Harvard Business Review, the Wall Street Journal, Huffington Post, Boss Magazine, The Age, Women's Agenda, Wellbeing Magazine and more.
She holds a Masters in Applied Positive Psychology from the University of Pennsylvania and is currently completing her PhD in Appreciative Inquiry under the supervision of David Cooperrider.
Michelle lives to help people discover their strengths, move beyond their fears, and finally discover what it truly takes to flourish with confidence.
---
Prof Lindsay Oades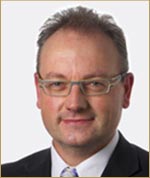 Assoc. Professor Lindsay Oades teaches in the Masters of Business Coaching at the Sydney Business School, University of Wollongong. He conducted the first randomised controlled trial of life coaching. Lindsay has published extensively on coaching and wellbeing and is currently on the Scientific Advisory Board for the Institute of Coaching at Harvard University. Lindsay's application of coaching in healthcare is internationally recognised, leading to him becoming an Associate of Maudsley International, based in London, UK. Lindsay's skills as an educator were recognised in 2013 with him being awarded an Australian Government Citation for Outstanding Contribution to Student Learning. He is currently writing for SAGE the first book dedicated to research methods in coaching and mentoring.
---
Prof Stephen Palmer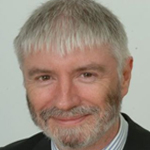 Professor Stephen Palmer PhD. CPsychol FAC Hon is an award winning Chartered Psychologist, an APECS Accredited Executive Coach and Supervisor, and International Society for Coaching Psychology Accredited Coaching Psychologist and Supervisor. He is on the BPS SGCP Register of Coaching Psychologists and he is a Former President and Honorary Fellow of the Association for Coaching.
Stephen has written or edited 40 books including the Handbook of Coaching Psychology: A Guide for Practitioners (with Whybrow, 2007) and Cognitive Behavioural Coaching in Practice: An Evidence Based Approach (with Neenan, 2011). He is UK Co-ordinating Editor of the International Coaching Psychology Review (ICPR), and Executive Editor of Coaching: An International Journal of Theory, Research and Practice.
He is Director of the Coaching Psychology Unit at City University and Director of the Centre for Coaching, International Academy for Professional Development Ltd., London. He was the first Chair of the BPS Special Group in Coaching Psychology and currently the Treasurer. He is President of the International Society for Coaching Psychology (ISCP) and the International Stress Management Association (UK). His interests include jazz, art and coastal walking.
---
Prof Sharon Parker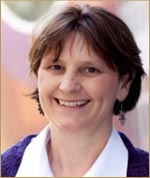 Prof Sharon Parker is a Winthrop Professor of Organizational Behavior, UWA Business School, University of Western Australia, and an Honorary Professor at the University of Sheffield where she was previously Director at the Institute of Work Psychology. She is also an Australian Research Council Future Fellow and an Associate Editor of the leading organisational psychology journal, Journal of Applied Psychology.
Sharon's research interests are focused on proactive behaviour, work design, self-efficacy, and employee perspective taking. She has published 5 books, over sixty internationally refereed journal articles (including publications in top tier journals such as the Journal of Applied Psychology, Academy of Management Journal, and Academy of Management Review), over 50 book chapters and encyclopaedia entries, numerous articles in practitioner outlets, and more than 60 technical reports.
Sharon has attracted competitive research funding worth over $7,000,000, and has worked as a researcher and consultant in a wide range of public and private organisations.
---
Prof Michael Platow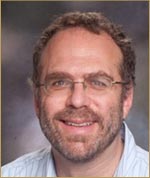 Michael Platow is a professor of psychology at the Australian National University. He has conducted research and published extensively on the social psychology of justice, social influence, leadership, trust, and intergroup relations. He is a past president of the Society of Australasian Social Psychologists, and a former associate editor of Social Psychology and Personality Science. His contributions to teaching have been recognized by an Australian Commonwealth Office of Learning and Teaching Citation, while his contributions to research have been recognized by his election as a Fellow of the Academy of Social Sciences in Australia.
Professor, Research School of Psychology, The Australian National University
Canberra, ACT 0200, Australia +61 (02) 6125 8457
http://psychology.anu.edu.au/about-us/people/michael-platow
---
Amy Poynton

Amy Poynton is an independent business advisor, based on Melbourne. She has over 25 years of experience in business operations including people management, sales, operations, facilitation & mentoring top teams.
Amy has led many significant programs which drive strategy development, efficiencies in business process & operations- including shared services transformation, effective people initiatives and facilitation and mentoring high performing individuals and teams. In addition, she has held executive leadership roles in business including Sales Development, Retail Banking Regional Leader, Global Sourcing & Procurement and Large scale Transformation Programs. All of these experiences share the keen focus to drive high quality customer activities, sustained transformation & integration and profitable business growth.
Amy provides independent consulting services to international clients & not-for-profit organisations. She also holds two non-executive director positions and is currently advancing a 'digital rookie' program to learn & embed digital strategies and initiatives into the way we work.
Recent programs include:
Corporate Function Transformation (HR) – delivered performance improvement and process redesign across global function as well as specific product group initiatives including: HR transformation strategy & design, HR Business Partner – role definition, design and deployment to global function and specific initiative to support deployment through coaching & training in one major product group
HR Transformation – led global HR transformation program to improve global synergy and reduce cost through establishment of captive offshore capability
Learning & Development – review of global learning & development financial investment, comparison to industry and business benchmarks to develop recommendations for improvement in both effectiveness of capability development and efficiency in delivering services
Sourcing (procure to pay) Transformation- responsible for implementation of organisation design to consolidate three business areas into one division and deliver business benefits of $40m in first year.
Integration Program – Team lead for variety of merger programs which included HR review, communications, customer service/care programs.
Management Development – Project Executive responsible for implementation of nine-month blended learning program at two major Australian banks, reaching over 1500 managers.
Top Team Development – design and delivery of complete management development programs for large energy company, covering all areas of management – communication, coaching, team development, performance management.
Professional qualifications and memberships
Masters of Business Administration
Monash University, Australia 2003
Bachelor of Arts
California State University, USA 1987
---
Claudine Rowlands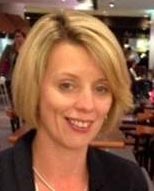 Director of AQR International and a qualified executive Coach, Claudine works closely with Doug and with Peter Clough to take AQR's measures – MTQ48, ILM72 and Carrus – into the world of coaching and mentoring
---
Dr Steven Segal
Dr Steven Segal is a Senior lecturer in Management at the Macquarie Graduate School of Management. He lectures in a range of subjects including executive coaching, philosophy of management, leading with a global mindset, psychology of management, and leadership and motivation. He has written numerous articles, a book called 'Business Feel' and a range of academic articles.
---
Dr Gordon Spence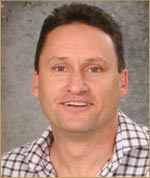 Dr Gordon Spence is Program Director of the Master of Business Coaching at Sydney Business School, University of Wollongong. He is a lecturer and coaching psychologist who is currently researching the impact of workplace coaching on basic psychological need satisfaction and employee engagement.

Level 8, 1 Macquarie Place, Sydney, NSW 2000

T: +612 9266 1343
E: gspence@uow.edu.au
---
Prof Reinhard Stelter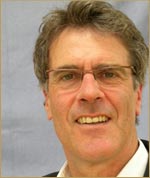 Reinhard Stelter holds a PhD in psychology and is Professor of Sport and Coaching Psychology at the University of Copenhagen and Visiting Professor at the Copenhagen Business School (Master of Public Governance). He also is the Head of Section Human and Social Sciences and Head of the Coaching Psychology Unit at the Department of Nutrition, Exercise and Sports, University of Copenhagen.
Reinhard is an accredited member and Honorary Vice-President of the International Society of Coaching Psychology (ISCP) and is a Scientific Advisory Council member of The Institute of Coaching at Harvard Medical School.
He is an active researcher and reflective practitioner in the field of coaching psychology. He works as coaching psychologist in his own practice and collaborates with the Copenhagen Coaching Center where he also teaches in a 2-year Master program in Coaching. His new book "Third Generation Coaching – a Guide to Narrative-Collaborative Theory and Practice" has been published by Springer.
www.nexs.ku.dk/coaching & www.rstelter.dk
---
Doug Strycharczyk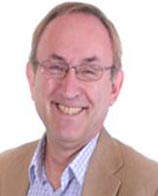 Doug has worked with Professor Clough for 20 years to firstly define mental toughness and then to operationalize it. An economist by background, he has led its use in the worlds of work, coaching, education and into social applications. CEO for AQR which also runs accredited training for coaches at all levels around the world.
---
Randal Tame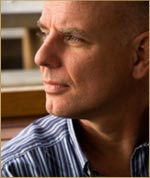 Randal has twenty years consulting and teaching experience in leadership, management, marketing, influence and persuasion. He has provided consulting, coaching and training on leadership, change, decision and risk management, strategic account management, and major tenders to clients in both the public and private sector. His current research is the development of a four phase management tool designed to assist leaders to align their organizational structure and organizational goals with the psychological identifications of the members of their organisation. For the past ten years he has taught rhetoric and persuasion to MBA students and in highly regarded executive education programs for Macquarie Graduate School of Management. Randal is an adjunct lecturer in management at Macquarie Graduate School of Management and teaches on a variety of executive and award programs including Strategic Frameworks, Persuasion and Rhetoric for Managers, Foundations of General Management, Leadership Development Program. He is currently pursuing doctoral studies in social identity and leadership at the University of Queensland. Randal career background includes marketing roles in the oil industry and computer industry and strategic consulting roles in large and mid tier consulting firms.
---
Laura Thomas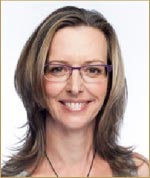 Executive Manager, Executive Development and Resourcing
Australia and New Zealand Banking Group Limited
Laura has worked for the ANZ Banking Group since January 2011 as the Executive Manager, Executive Development and Resourcing. Her role involves helping business leaders to identify the bank's business critical roles and manage the succession planning process and talent pipelines. This includes helping to attract, integrate, assess, develop and retain executives in ANZ's most senior roles globally. Laura also manages ANZ's executive coaching panel.
Before joining ANZ, Laura was an executive search and assessment consultant with Egon Zehnder based in Melbourne. Prior to this she spent over 14 years with General Motors in a variety of roles including procurement, new vehicle program management and finance. Early in her career Laura worked for the Nissan Motor Company in Australia and South Africa in a number of different functions including value analysis, design and manufacturing engineering. She holds a Bachelor of Engineering Degree with honours from the University of Melbourne and a Masters Degree in Business Administration from the Royal Melbourne Institute of Technology.
---
Tammy Turner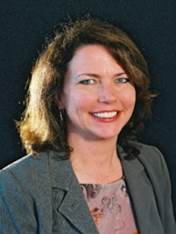 Director, Professional Standards, International Coaching Federation (ICF) Australasia
Tammy is one of the only ICF Certified Coaching Supervisors and ICF Master Certified Coaches (MCC) in Asia Pacific. She has worked full time as a coaching professional since 2001 with over 10,000 client facing hours. In her Directors role with the ICF and the Australian Association of Supervisors Tammy works to see the practice of coaching becoming a reputable, self-regulating profession.
Her extensive training and experience in supervision enabled her to make a significant contribution to the ICF Australasian Supervision Task Force that drafted the ICF's position on coaching supervision as a professional standard.
Tammy teaches and attends to the coaching development of coaches, human resources professionals and leaders.
---
Vicki V. Vandaveer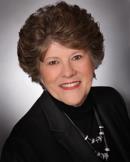 Vicki V. Vandaveer, Ph.D. is a coaching and consulting psychologist, a trusted advisor to executive management on individual, group and organization effectiveness. Her 30+ years of experience includes 12 years inside two Fortune 50 global companies and the past 20 years in national and international consulting in twenty-two countries on five continents.
Specializing in individual leader coaching, multi-cultural leadership team development and conflict resolution, and advising senior management on behavioral aspects of organizational performance and change, her clients include physician and physician-scientist leaders, partners in law and other professional service firms, and C-suite executives in American multinational companies.
A Fellow of the American Psychological Association (APA), and of Divisions 13 (Society of Consulting Psychology – "SCP") and 14 (Society of Industrial and Organizational Psychology – "SIOP"), she currently serves as President of SCP; and is a member of the steering committee of ISCP.
Awards include SCP's RHR International Award for Excellence in Consultation (2009), and SCP's Exemplary Impact Commendation (2006) for leading the Katrina Aid and Relief Effort (KARE) to help Gulf Coast businesses recover / rebuild after hurricane Katrina.
---
Prof Lea Waters
Professor Lea Waters (PhD) holds the Gerry Higgins Chair in Positive Psychology and is the Director of the Centre for Positive Psychology in the Melbourne Graduate School at the University of Melbourne. Lea is a registered psychologist (AHPRA) and a full member of the Australian Psychological Society (APS). She has held an academic position at the University of Melbourne for the past 17 years.
Lea is internationally recognised for her research and has published and presented extensively in the United Kingdom, Canada, U.S.A., Asia, Europe and Australia.
In 2005, she was awarded the Elton Mayo Prize by the APS College of Organisational Psychologists in recognition of her significant contributions to the field of organisational psychology.
In her role as an organisational psychologist, Lea has worked across business, not-for-profit, welfare, retail, education and health sectors.