The 16th Australian Psychological Society Psychology of Relationships Interest Group (APS-PORIG) National Conference
16-17 November, 2017
Deakin Downtown
Level 12, Tower 2, 727 Collins St., Docklands
The APS-PORIG conference returns to Melbourne in 2017 and will be hosted by the Science of Adult Relationships (SoAR) Laboratory at Deakin University. This national conference brings together relationship scholars and practitioners to hear about the latest research in relationship science and engage in lively discussions about practice and policy. Now in its 16th year, we invite researchers, practitioners and policy makers from all fields that have an interest in relationships to attend and present at this conference.
We are accepting a diverse set of presentation formats including individual oral presentations, symposia, forums and roundtable discussions as well as workshops. All topics related to the study of relationships are welcome, this includes but is not limited to: romantic relationships (spanning all sexual orientations), parent-child relationships (spanning all eras of the lifespan), peer relationships, client-therapist relationships, relationships in the workplace, and inter-group relationships.
Our keynote speakers for this conference are world renowned relationship scholars and practitioners. Collectively, their talks will tackle key issues relating to therapy and research.
University of Ottawa & International Centre for Excellence in Emotionally Focused Therapy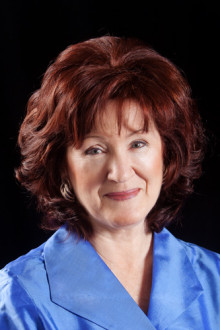 Professor Susan Johnson is a leading innovator in the field of couple therapy and adult attachment. Professor Johnson is the primary developer of Emotionally Focused Couples and Family Therapy (EFT) and the founding Director of the International Centre for Excellence in Emotionally Focused Therapy. Her work into EFT has received a variety of awards including a Member of the Order of Canada, Psychologist of the Year by APA, and honored by AAMFT for her Outstanding Contribution to the Field of Couple and Family Therapy.
As author of the best-selling book: Hold Me Tight, Seven Conversations for a Lifetime of Love, Professor Johnson has created for the general public, a self-help version of her groundbreaking research about relationships – how to enhance them, how to repair them and how to keep them. This best seller has been adapted and developed into a relationship education and enhancement program. Professor Johnson trains counselors in EFT worldwide and consults to the 50 international institutes and affiliated centers who practice EFT.
Director of the Institute of Health and Ageing, Australian Catholic University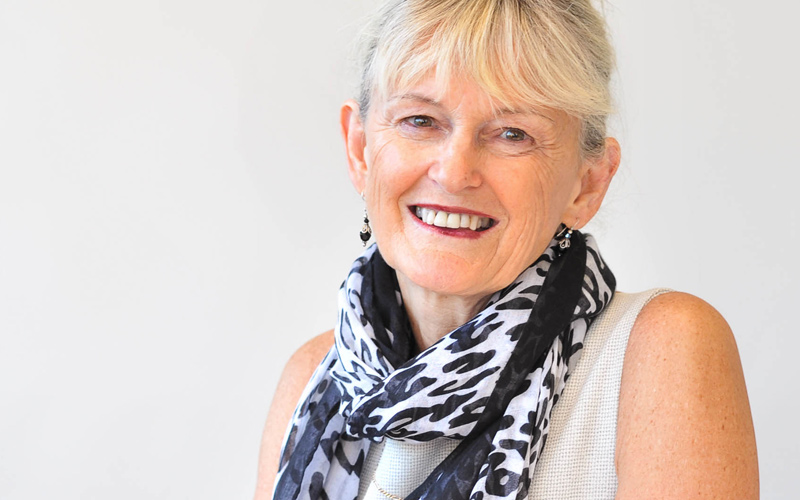 For over 30 years, Professor McCabe has been at the forefront of research into sexual dysfunction. Her research has brought into focus the importance of interpersonal factors in understanding problems with sexual functioning that affect both men and women. She has developed numerous programs that have rolled out nationally to hundreds of individuals and couples experiencing sexual problems. Her work has been extended to understanding sexual problems within the context of chronic illness.
Renowned as one of the world's leading experts in sexuality and sexual dysfunction, Professor McCabe was part of the expert panel convened by the International Society of Sexual Medicine to review the clinical guidelines for sexual dysfunction. She is also the past Associate Editor of the Journal of Sexual Medicine.
She has published more than 400 refereed articles. In the last 10 years she has obtained more than $12 million in Category One research funding. She is a Fellow of the Australian Psychological Society (APS) and a member of the Clinical, Health and Forensics Colleges of the APS. Professor McCabe joined ACU from Deakin University, where she held the position of Alfred Deakin Professor in the School of Psychology. She was also the Director of the Centre for Mental Health and Wellbeing Research at Deakin.
You can view the conference flyer here.
Abstract Submission
The deadline for abstract submission is Friday September 8th. All submission will be peer reviewed with presenters notified within a week of the submission closing date.
To submit an abstract for the conference, please click on the link below:

Registration Information
standard fee

(from Sat 28th Oct)

early bird

(till Fri 27th Oct)

one day registration

Interest Group rate

$ 360.00

$ 260.00

$ 252.00

APS member rate

$ 400.00

$ 300.00

$ 280.00

Standard registrant (Non APS) rate

$ 450.00

$ 350.00

$ 315.00

Interest Group student rate

$ 200.00

$ 140.00

APS student rate

$ 220.00

$ 154.00
If you are a student wishing to register but are neither an APS member nor an Interest Group member, please contact our IG convenor Dr Adam Gerace at adam.gerace@flinders.edu.au for registration alternatives.
To register for the conference, please click on the link below:

Conference Dinner
This year's conference dinner will be held at the Chiara on 16th Nov 2017, where you will be feasted on the warmth and inviting hospitality of Italy in the heart of iconic Collins Street. Join us for a sumptious feast and a modern take on traditional Italian in a casual and informal setting with colleagues and friends.
Cost $70, not including drinks. Maximum 30 people only.
To register for the conference dinner, please click on the link below:

Accommodation
APS-PORIG has secured reduced room rates for conference delegates at the hotel noted below. The hotel is a 5 minute walk to the conference venue and offer a range of room styles to suit delegates' needs.
The complex is only two blocks from the conference venue.
For bookings call 03 9630-1000
Studio apartments (from $199.00 per night).
Public Transport
Deakin Downtown Melbourne City Centre can be easily accessed via tram and train.
The conference venue is opposite Southern Cross Station (4 minute walk) and is located directly opposite the Batman Hill Tram.
For information on public transport please visit: http://ptv.vic.gov.au
Parking
Parking is not available on site; however, there are a number of parking complexes within a 5 minute walk from the venue. A number of these parking complexes offer very affordable early-bird rates.
Secure Parking
Mon - Fri | 6:00am - 8:00pm
Early Bird – [enter between 6:00am & 9.30am, exit between 3pm & 8pm]
Mon - Sun | 24/7
Early Bird – [enter between 6:00am & 9.30am, exit between 3pm & midnight]
For further information on the conference
Contact the Conference Chair:
Associate Professor Gery Karantzas
Ph: +61 (03) 9244 6959
Email: gery.karantzas@deakin.edu.au