We would like to thank our silver sponsors, Pearson Clinical Assessment and Psychological Assessments Australia, for their support.

We are pleased to announce the following keynote and invited speakers:
Keynote Speakers
Invited Speakers
---
Professor Katherine Burdick
Keynote Address: The neurocognitive profiles of bipolar disorder and the future of neuropsychiatric research and diagnosis
It is increasingly recognized that many BD patients have persistent neurocognitive deficits, independent of acute affective symptoms. Although BD is characterized and differentiated from schizophrenia (SZ) as an episodic illness with inter-episode recovery, neither complete symptomatic remission nor functional recovery are the norm. Among the most persistent symptoms are cognitive deficits, which have a profound impact on clinical course and functional outcome. Specifically, trait-like impairment is common in the domains of attention, verbal learning, and executive function; deficits that contribute to functional disability. These are targets for treatment and prevention.
Anecdotal evidence and recent data suggest cognitive and functional heterogeneity in BD. Clinicians who treat patients with BD can attest to the vast range of functioning seen within this illness, with some individuals achieving high-level occupational and social status while others are broadly disabled for most of their lives. Research has shown that at the group level, cognitive deficits are present in euthymic BD patients, and are qualitatively similar to those seen in SZ, albeit consistently less severe; however, group-level comparisons inherently fail to take into account heterogeneity in cognitive profiles within the disorder. In stark contrast to the very high rates of cognitive deficits in SZ, data suggest that approximately 30-50% of BD patients present as "neuropsychologically normal" during periods of euthymia. We cannot yet answer the critical question of why some patients with BD develop significant cognitive deficits while others remain cognitively intact but we are learning about clinical and biological risk factors for poor outcome.
---
Dr Shane Bush
Keynote Address: Neuropsychological Fact Finding IS Evidence-Based Practice: Case Illustrations
With foundations in scientist-practitioner or scholar-practitioner models of professional development, psychologists have long understood the value of research- or theory-informed practice. However, until relatively recently, there was little need for psychologists to demonstrate an empirical evidence based supporting clinical practices. As a result, in some instances, empirical evidence was replaced by personal experiences and subjective impressions as the primary factors driving clinical decision making. A focus on evidenced-based medicine beginning in the 1990s re-emphasized the importance of research-informed decision making. Studies on evidence-based psychotherapies (EBPs) increased substantially in the following years. However, even with the availability of EBPs, such treatment methods have often been neglected, reflecting a significant science-to-practice lag time for EBPs. In contrast, through use of psychometric measures, normative data, statistical calculations, and "the integration of the best available research with clinical expertise in the context of patient characteristics, culture, and preferences" (APA, 2006), neuropsychologists are, by necessity, practicing in an evidence-based manner. This presentation will demonstrate that the systematic, empirically based neuropsychological fact-finding process that is widely accepted and employed among neuropsychologists is evidence-based practice. Clinical cases will be used to illustrate relevant concepts.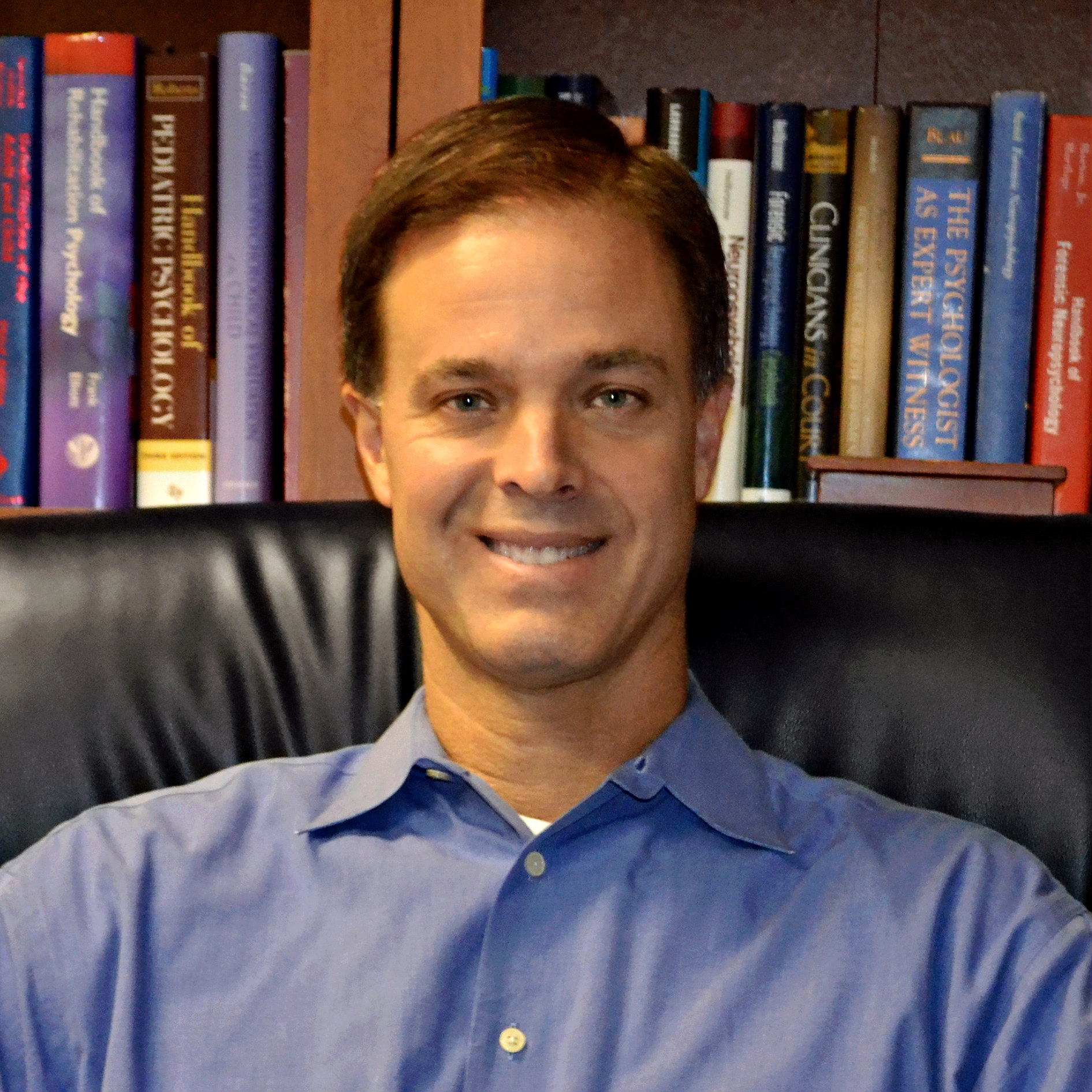 Biography
Shane S. Bush, PhD, ABPP is Director of Long Island Neuropsychology, a neuropsychologist with the VA New York Harbor Healthcare System, and an adjunct faculty member in the psychology department at the University of Alabama. He is board certified in Clinical Neuropsychology, Rehabilitation Psychology, Clinical Psychology, and Geropsychology. He is a fellow of the American Psychological Association and a past president and fellow of the National Academy of Neuropsychology. He serves on the Ethics Committee of the American Board of Professional Psychology. He has published more than 20 books, including 7 devoted to ethical practice in neuropsychology and other psychological specialties. He has also published numerous articles, position papers, and book chapters related to ethical practice in neuropsychology and other psychological specialties.
---
Professor Julie Suhr
Keynote Address: Keeping the psychology in neuropsychology
There are two key parts to the word "neuropsychology": 1) neuro and 2) psycho. The philosophical theory of mild body dualism has driven human's beliefs about the brain versus the mind for centuries, and, to some extent, still drives training in psychology, including neuropsychology, often with unfortunate consequences. For example, many psychologists and other mental health practitioners seem to feel that a solid educational grounding about the organ that is causal to human behaviour is not relevant to their practice, to the detriment of reaching a good understanding of the patients they are assessing or treating. However, it is also true that a fair number of neuroscientists and neuropsychologists, in both the research and clinical domains, underplay the importance of a good understanding of the science of human behaviour, despite the fact that often our dependent variables of interest are human behaviour. I will illustrate the importance of "keeping the psychology in neuropsychology" with several clinical and research examples, including neuroimaging findings, to emphasize the importance of a solid neuroscience and psychological background to research and clinical practice in our field.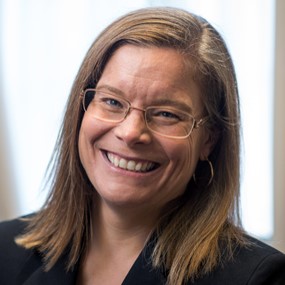 Biography
Dr Suhr completed her Ph.D. in clinical psychology from the University of Iowa, Iowa City, IA, USA in 1993. She completed a year-long internship in clinical neuropsychology at Brown University in Providence, RI, USA and three years of postdoctoral training in clinical neuropsychology in the Department of Neurology at University of Iowa Medical School. She moved to a faculty position at Ohio University in Athens, OH, USA in 1997, where she is now Full Professor of Psychology and also serves as Director of Clinical Training for the American Psychological Association accredited doctoral program in psychology. She is a fellow of the American Psychological Association and has published extensively in various areas of clinical neuropsychological assessment, with around 80 peer-reviewed journal publications, several book chapters, a 2015 book on Psychological Assessment, and an upcoming co-edited book, the Cambridge Handbook of Assessment and Diagnosis. She has mentored around 27 graduate students to successful completion of their dissertations and doctoral degrees and provides training and supervision in clinical neuropsychological assessment in the department's training clinic. Her views on neuropsychological training and practice have been informed by her years as a researcher and instructor/supervisor in the field.
---
Professor Elisabeth Wilde
Keynote Address: Neuroplasticity in pediatric TBI: Imaging-based evidence for vulnerability and resilience
Brain development is a complex and dynamic process that requires particular consideration in understanding recovery from traumatic brain injury (TBI) sustained in childhood. The concept of "neuroplasticity" has been frequently invoked in the context of pediatric injury, though specific vulnerabilities for young patients have also been highlighted. Several advanced magnetic resonance imaging (MRI) modalities can potentially provide unique and unprecedented measurement of neuroplasticity in developing brain. Diffusion imaging has demonstrated enormous promise in detecting structural alteration of white matter not observed on conventional imaging sequences. Additionally, there is evidence for altered patterns of expected development in cortical folding, thickness, and volume following pediatric TBI, with prominent changes in late-developing frontal areas. Other functional imaging modalities also reveal patterns of change in brain metabolism, cerebral blood flow and functional connectivity that may differ from patterns observed in adults. Longitudinal neuroimaging may reveal changes in brain structure and function that underlie aspects of both vulnerability and resilience as they relate to cognitive and behavioral deficits associated with early TBI. Some forms of structural neuroplasticity may be adaptive, whereas other seemingly advantageous changes may not be as adaptive as they initially appear. While recent technological advances have provided new information regarding neuroplasticity in pediatric TBI, several important questions remain unanswered and underscore the remarkable complexity of this field of research.
Objectives:
1. Review aspects of brain development that provide critical context to understanding and interpreting imaging-related alterations observed in individuals with TBI sustained in childhood.
2. Discuss advanced applications of MRI which may be useful in examining short- and long-term consequences of TBI sustained during childhood.
3. Examine imaging-related evidence for both "resilience" and "vulnerability".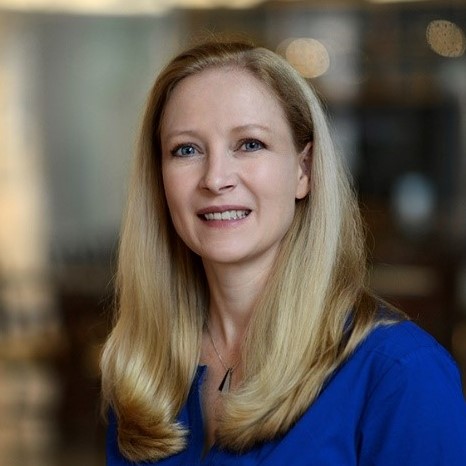 Biography
Dr Elisabeth Wilde is an Associate Professor in the Department of Neurology at the University of Utah and an Associate Professor in the Departments of Physical Medicine and Rehabilitation, Neurology and Radiology at Baylor College of Medicine. She also holds an appointment as a Health Research Scientist in the US Veterans Affairs Health System. Her research interests include the use of advanced forms of neuroimaging to enhance diagnosis and prognosis, monitor recovery and neurodegeneration, evaluate the efficacy of therapeutic intervention, and elucidate aspects of neuroplasticity in traumatic brain injury. As a clinical neuropsychologist, she has an interest in brain-behavior relationships involving cognitive, neurological, and functional outcome and clinical trials in traumatic brain injury and associated comorbidities. For the last 20 years, she has worked with patients with traumatic brain injury and concussion across a spectrum of age, severity, and acuity, with particular interests in children and adolescents, athletes, and Veteran and Active Duty Service Members with concussion or traumatic brain injury. She has participated in over 40 federally-funded clinical projects in TBI, and has authored over 120 peer-reviewed publications. Dr Wilde is currently the Director of the Neuroimaging Core for the Department of Defense and Veterans Affairs co-funded Chronic Effects of Neurotrauma Consortium (CENC) Neuroimaging Core and has been actively involved in the International Common Data Elements (CDE) initiative and co-leads the Enhancing Neuroimaging Genetics Meta-analysis (ENIGMA) Working Group for TBI.
---
Associate Professor Alice Theadom
Invited Address: Long-term impacts of mild TBI – should we be concerned?
There has been considerable international media attention about whether there are long term effects from mild traumatic brain injuries (TBIs) including concussions. Yet, what is the evidence behind the hype and how much should we be concerned? If there are long-term effects, what are they? Is this just an issue just for those playing sport? Does this only affect a few or are we uncovering a hidden epidemic? This presentation will tackle these key questions and discuss the potential implications for treatment through outlining the current evidence base from both across the sports and general population literature.
Biography
Alice is a Registered Psychologist and Deputy Director for the National Institute for Stroke and Applied Neuroscience at Auckland University of Technology in New Zealand (NZ). Alice leads a research programme into traumatic brain injury (TBI) and has a specialist interest in the epidemiology and long-term impact of mild TBI and clinical trials of innovative approaches for treatment. Alice has published >90 peer-reviewed journal articles, in high quality journals including the Lancet Neurology Commissioned Issue on TBI, released at the end of 2017. Internationally, Alice is a member of the Global Burden of Disease Study Expert Panel responsible for determining the global impact of neurological conditions including TBI and is a member of the EU Commission funded Collaborative European NeuroTrauma Effectiveness Research in TBI (CENTER-TBI) programme. Alice is a Co-Principal Investigator on the BIONIC and BIONIC4you studies – following a mild TBI incidence cohort, now 8 years post-injury, to identify any long term effects and factors influencing recovery. Alice was involved in the development of the NZ National TBI strategy and NZ Sports Concussion Guidelines. Alice is Assistant Editor for the Journal Neuroepidemiology, an editorial board member for the journals, Brain Impairment and Brain Injury. Alice also leads a postgraduate Rehabilitation Psychology programme.
---
Professor Greig de Zubicaray
Invited Address: The articulate brain: Insights from neuroimaging, brain stimulation and lesion studies
The human brain is unique in its capacity to produce and comprehend language – the defining feature of our species. In clinical disorders such as aphasia, this capacity can be affected in a variety of ways, often with devastating impact on patients and their families. This keynote will present evidence from neuroimaging, brain stimulation and lesion studies to address two controversial and fashionable topics introduced by recent neuroscience-inspired research: Do "embodied" language accounts have implications for how we view and treat language deficits following brain injury ? Can language processing and recovery be facilitated by non-invasive brain stimulation techniques such as transcranial Direct Current Stimulation (tDCS)?
Embodied and "mirror neuron" accounts of language processing are increasingly proposed to have important implications for how we view and treat aphasia, yet it is not clear whether these accounts are sufficiently valid to translate to the clinical context.
There is increasing evidence that anodal tDCS can improve language processes in healthy populations, both in terms of naming performance and acquisition of new vocabulary, in addition to treating patients with disorders such as aphasia, yet the literature also contains ample evidence of null findings.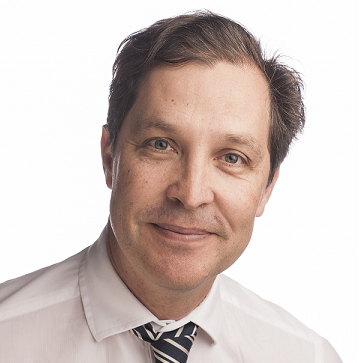 Biography
Dr Greig de Zubicaray (PhD, FCCN) is Assistant Dean (Research), Faculty of Health, and Deputy Director of the Institute of Health and Biomedical Innovation at Queensland University of Technology (QUT). His research program focuses on investigating the neural and cognitive mechanisms responsible for language processing, how these mechanisms are affected by brain tumours and stroke, how our genome helps us speak, and how language recovery can be facilitated by various treatments. He was awarded an Early Career Research Award by the Australian Psychological Society in 2005, and his research has been supported by both ARC and NHMRC fellowships and project grant funding. He has published over 150 papers in international peer-reviewed journals and has editorial board roles on the journals Brain & Language and Psychonomic Bulletin & Review. Dr de Zubicaray is co-editor/co-author of the forthcoming Oxford University Press Handbook of Neurolinguistics. He is a past-President of the international Society for the Neurobiology of Language (SNL).