18th Annual College of Clinical Neuropsychologists Conference
Neuropsychology in Action
Thank you to our Golden Sponsor, Schuhfried Australia, our Golden Sponsor, Psychological Assessments Australia, and our Silver Sponsor, Pearson Psychcorp.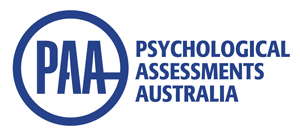 ---
Welcome
The 18th Annual APS College of Clinical Neuropsychologists Conference will be held at the Tramsheds in Inveresk, on the banks of the North Esk River in Launceston. This is the first time a CCN conference has been held in Tasmania, and it gives us great pleasure to host it in Launceston, Australia's third-oldest city. Launceston is located 16 kilometres from Launceston Airport (about 10 minutes by car). Temperatures range from 17 to 7 degrees in November.
The theme of the conference is Neuropsychology in Action. We are pleased to present our two keynote speakers, Doctor Tad Gorske and Professor Alex Tröster. We are planning a number of innovative sessions to support students and early-career neuropsychologists undergoing the registrar program, in addition to formal and informal networking opportunities for neuropsychologists working in different specialty areas around Australia.
Submissions for the conference closed on June 18th, and we are now in the review phase. We encouraged submissions that look at evidence for the efficacy of neuropsychological assessments and interventions (e.g., behaviour management, memory groups), patients with complex comorbidities (psychiatric, medical, substance abuse), and the role of neuropsychologists in the community (e.g., community reintegration and interventions). Submissions on infrequently covered issues, such as sexuality and brain impairment, informed consent, e-health, ethics, the new driving guidelines, DSM-V, and the new diagnostic guidelines for dementia, were also encouraged.
---
Conference objective
The overarching objective of the conference is to provide advanced education to practitioners and researchers in the field of neuropsychology and its related disciplines. The conference will examine the latest scientific advances in neuropsychology, as well as discuss and debate important issues related to evidence-based neuropsychological practice. It is anticipated that the conference will provide valuable opportunities for practitioners to gain continuing professional development (CPD) points under the PBA guidelines.
---
Venue
The Tramsheds at Inveresk are located within a kilometre of Launceston's central business district. It is situated in the scenic Inveresk Precinct, within walking distance of York Park and the North Esk River.
The Tramsheds
4 Invermay Rd, Inveresk, Tasmania, 7248
http://tramsheds.com.au/

---
Invited speakers
We are pleased to announce that Dr. Tad Gorske and Professor Alex Tröster will be presenting workshops at our conference. Dr. Gorske's first workshop will be on Collaborative Therapeutic Neuropsychological Assessment, and the second workshop will be on Motivational Interviewing. Prof. Tröster's workshops are yet to be determined.
Dr. Tad Gorske
Dr. Tad Gorske is a licensed psychologist in Pennsylvania and is the Director of Outpatient Neuropsychology in the Division of Neuropsychology and Rehabilitation Psychology within the Department of Physical Medicine and Rehabilitation at the University Of Pittsburgh School Of Medicine. Click here for further information.
Dr. Alex Tröster
Dr. Alex Tröster is a Professor and Senior Scientist at Barrow Neurological Institute in Phoenix, Arizona, where he also serves as director of neuropsychology research at the Barrow Center for Neuromodulation. Click here for further information.
---
Program
The program is now ready. For a full program please click here. For a one-page summary of the program, please click here. The summary was prepared so that you can print it out and use it to mark the presentations you would like to attend during the conference.
If you would like to read the presenter abstracts, please click here.
---
Student prizes
The CCN is pleased to offer a student prize to the value of $500 for this year's conference. Click here for further details.
There will also be prizes awarded for the best student platform and poster presentations at the conference, as mentioned in the Call for Submissions document.
---
FAQ
Where can I find out more information about CCN2012?
We have a CCN2012 Blog that is regularly updated. Click here.
I am not a Neuropsychologist, can I still attend CCN2012?
Psychologists and health professionals from other disciplines are more than welcome to attend CCN2012.