22nd Annual CCN Conference - Demonstrating Value
Novotel Langley Perth
November 9th - 11th 2017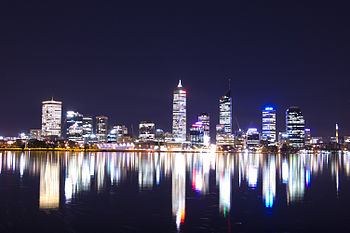 Dear Colleagues,
On behalf of the organising committee of the CCN WA section, it is our great pleasure to invite delegates and presenters to the 22nd Annual Conference of the APS College of Clinical Neuropsychologists 2017 in Perth.
The theme for the CCN National Conference this year is Demonstrating Value. The program is aiming to present a stimulating educational environment for delegates, along with vibrant social settings to catch up with colleagues.
We are planning on building on the success of past conferences by including multiple workshops on a range of topics as part of the registration, showcasing and disseminating the excellent clinical and research initiatives going on around Australia and abroad.
We are very excited to confirm the following international keynote speakers:
Prof. Mark Mahone (US) – Paediatric Neuropsychologist, Director of Department of Neuropsychology at the Kennedy Krieger Institute, Professor of Psychiatry and Behavioural Sciences at The Johns Hopkins University.
Prof. Michael Kopelman (UK) – Professor of Neuropsychiatry at Kings College London, Institute of Psychiatry.
Dr Pamela Klonoff (US) – Rehabilitation Neuropsychologist, Director of the Centre for Transitional Neurorehabilitation at the Barrow Neurological Institute, Phoenix, Arizona.
All three keynote speakers are kindly presenting a workshop in addition to their keynote address.
Immediately prior to the 3-day conference program, there will be a pre-conference Supervisor's Master Class, held by Dr Nicola Gates at the same venue, on Wednesday 8th November 2017, the day prior to the conference. Places for this will be limited so be sure to register early. Further details will be provided as soon as possible.
The scientific program offers informative sessions for students and experienced researchers / scientist-practitioners alike. In addition to meeting all CPD requirements. It provides an opportunity to expand clinical skills and progress our knowledge of neuropsychology in a collaborative environment to improve our skills and demonstrate value to the communities we serve.
We are looking forward to welcoming you to Perth for the 22nd CCN National Conference.
Dr Jonson Moyle PhD MAPS & Dr Pascalle Bosboom PhD MAPS Conference Co-chairs

2017 Conference program
Contact
If you have any questions or would like more information, please contact Jonson Moyle or Pascalle Bosboom by email on ccnconf2017@gmail.com or by phone on 0407 239 046 (Jonson) or 0432 585 216 (Pascalle).