23rd Annual CCN Conference - Demonstrating Value
Novotel Langley Perth
November 9th - 11th 2017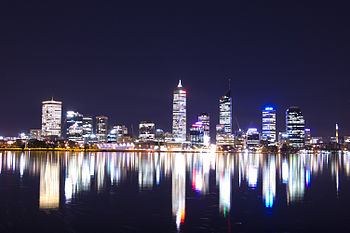 Dear Colleagues,
On behalf of the organising committee of the CCN WA section, it is our great pleasure to invite
delegates and presenters to the 23rd Annual Conference of the APS College of Clinical
Neuropsychologists 2017 in Perth.
The theme for the CCN National Conference this year is Demonstrating Value. The program
is aiming to present a stimulating educational environment for delegates, along with vibrant
social settings to catch up with colleagues.
We are planning on building on the success of past conferences by including multiple
workshops on a range of topics as part of the registration, showcasing and disseminating the
excellent clinical and research initiatives going on around Australia and abroad.
We are very excited to confirm the following international keynote speakers:
Prof. Mark Mahone (US) – Paediatric Neuropsychologist, Director of Department of
Neuropsychology at the Kennedy Krieger Institute, Professor of Psychiatry and Behavioural
Sciences at The Johns Hopkins University.
Prof. Michael Kopelman (UK) – Professor of Neuropsychiatry at Kings College London,
Institute of Psychiatry.
Dr Pamela Klonoff (US) – Rehabilitation Neuropsychologist, Director of the Centre for
Transitional Neurorehabilitation at the Barrow Neurological Institute, Phoenix, Arizona.
We are in discussions with all three keynote speakers to prepare a workshop next to their
keynote address.
In addition to the 3-day conference program, there will be a pre-conference Supervisor's
Master Class, held by Dr Nicola Gates at the same venue, on Wednesday 8th November 2017,
the day prior to the conference. Places for this will be limited so be sure to register early.
Further details will be provided as soon as possible.
The scientific program will aim to offer informative sessions for students and experienced
researchers / scientist-practitioners alike. In addition to meeting all CPD requirements it will
provide an opportunity to expand clinical skills and progress our knowledge of
neuropsychology in a collaborative environment to improve our skills and demonstrate value
to the communities we serve.
We are looking forward to your valuable contributions to our scientific program and to
welcome you in Perth for the 23rd CCN National Conference.
Dr Jonson Moyle PhD MAPS & Dr Pascalle Bosboom PhD MAPS
Conference Co-chairs
For any enquiries, please contact the CCN 2017 Conference Organising Committee:
Call for abstracts
The call for abstracts is now open, with submission required by 1st May 2017. For more information, see this link.
Location
Conference venue: Novotel Langley Perth
221 Adelaide Terrace
Perth WA
Novotel Perth Langley hotel is located in Perth's city centre within easy walking distance of
shopping malls, restaurants, sporting grounds and tourist attractions. There are beautifully
appointed rooms and suites, offering views of the city and Swan River as well as an
Advantages Floor designed for corporate guests with extra comforts and amenities.
The hotel features the award winning Senses Restaurant and Wine Bar, plus sauna, spa and
gymnasium facilities with views over the Swan River and Kings Park enhance leisure time.
For business delegates, Novotel Perth Langley hotel offers a dedicated conference floor
containing 6 function venues offering conference facilities.
For more information:
www.novotelperthlangley.com.au
ABOUT PERTH CBD
Perth's superb position on the banks of the Swan River and nearby hectares of natural
bushland in Kings Park make for a city centred on the great outdoors. But there's more to
the west coast capital than great sunshine and a sparkling river. A new cosmopolitan
perspective and economic growth has given Perth a cultural confidence which is making its
mark on the city skyline and on other aspects of urban life. The city is lined with pedestrian
malls jam-packed with a wide variety shops from inventive boutiques to national and global
flagship stores where you can stock up on stylish fashions, buy some Aboriginal art or simply
sit at a café and watch the parades of people passing by. Perth is in the midst of an exciting
period of expansion and new developments, with bold new design projects and
redevelopments such as Perth Arena, Barrack St Jetty and Elizabeth Quay dramatically
changing the face of Perth. All buses in Perth CBD are FREE with the CAT services very
popular for visitors - 4 routes visiting major attractions and dining strips. Remember to
connect your mobile device to the FREE "Perth Wi-Fi" while in the city centre.
Here are some ideas to explore:
• INDULGE in some city arts and culture at a theatre, museum or art gallery.
• GO shopping at the wide range of boutique stores and international brands
• HEAD to the shopping and entertainment hot spots beyond the CBD.
• DINE out at one of the many small bars, restaurants and cafes
Please have a further look at the following sources:
www.perth.wa.gov.au/things-see-and-do-city
www.experienceperth.com