22nd Annual CCN Conference - Demonstrating Value
Novotel Langley Perth
November 9th - 11th 2017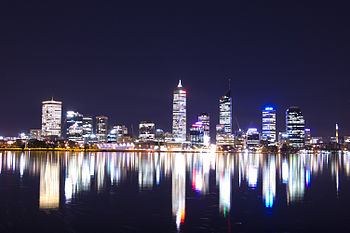 Dear Colleagues,
On behalf of the organising committee of the CCN WA section, it is our great pleasure to invite
delegates and presenters to the 22nd Annual Conference of the APS College of Clinical
Neuropsychologists 2017 in Perth.
The theme for the CCN National Conference this year is Demonstrating Value. The program
is aiming to present a stimulating educational environment for delegates, along with vibrant
social settings to catch up with colleagues.
We are planning on building on the success of past conferences by including multiple
workshops on a range of topics as part of the registration, showcasing and disseminating the
excellent clinical and research initiatives going on around Australia and abroad.
We are very excited to confirm the following international keynote speakers:
Prof. Mark Mahone (US) – Paediatric Neuropsychologist, Director of Department of
Neuropsychology at the Kennedy Krieger Institute, Professor of Psychiatry and Behavioural
Sciences at The Johns Hopkins University.
Prof. Michael Kopelman (UK) – Professor of Neuropsychiatry at Kings College London,
Institute of Psychiatry.
Dr Pamela Klonoff (US) – Rehabilitation Neuropsychologist, Director of the Centre for
Transitional Neurorehabilitation at the Barrow Neurological Institute, Phoenix, Arizona.
We are in discussions with all three keynote speakers to prepare a workshop next to their
keynote address.
In addition to the 3-day conference program, there will be a pre-conference Supervisor's
Master Class, held by Dr Nicola Gates at the same venue, on Wednesday 8th November 2017,
the day prior to the conference. Places for this will be limited so be sure to register early.
Further details will be provided as soon as possible.
The scientific program will aim to offer informative sessions for students and experienced
researchers / scientist-practitioners alike. In addition to meeting all CPD requirements it will
provide an opportunity to expand clinical skills and progress our knowledge of
neuropsychology in a collaborative environment to improve our skills and demonstrate value
to the communities we serve.
We are looking forward to your valuable contributions to our scientific program and to
welcome you in Perth for the 22nd CCN National Conference.
Dr Jonson Moyle PhD MAPS & Dr Pascalle Bosboom PhD MAPS
Conference Co-chairs
For any enquiries, please contact the CCN 2017 Conference Organising Committee:
Call for abstracts - NOW CLOSED (thank you for your submissions)
The call for abstracts is now closed. Abstract information can still be found via this link should you need those details.
Keynote Speakers - Abstracts and Speaker Bio
Professor E. Mark Mahone, Ph.D., ABPP
Kennedy Krieger Institute, Johns Hopkins University School of Medicine, USA
Keynote: 'From Evidence-Based Practice to Personalised Care in Paediatric Neuropsychology: The Case of ADHD'
Attention-deficit/Hyperactivity Disorder (ADHD) is a neurologically based condition affecting 5-10 percent of school aged children worldwide. Most children treated for ADHD continue to have serious symptoms and associated conditions throughout the school years and into adulthood, including smoking, drug abuse, injury, sleep problems, obesity, hypertension, diabetes, and suicidal behavior. Children with ADHD are also more likely than unaffected children to experience learning problems, miss school, experience troublesome relationships with family members and peers, and exhibit mental and physical conditions. As adults, these risks result in reduced earning and a increased rate of utilization of social assistance.
Evidence-based identification, prevention, and intervention strategies are needed to offset the large societal impact of caring for individuals with ADHD. Neuropsychologists are well-positioned to play a key role in providing these services, in part, because: 1) adherence to published diagnostic guidelines for ADHD is poor among pediatric and primary care physicians; 2) ADHD most often co-exists with other disorders, and diagnoses made without formal psychometric assessment can be incomplete or incorrect, ultimately increasing treatment costs; and, 3) untreated children with ADHD, and those who have unidentified (and untreated) comorbidities, are at greatest risk for poor outcomes in social, academic, vocational, and practical settings.
Neuropsychologists continue to struggle, however, when asked to justify costly and time-consuming neuropsychological assessments in the care of individuals with ADHD, and there exists little evidence to justify our clinical methods. Moreover, published medical guidelines and prominent researchers have argued against the need for formal neuropsychological assessment of ADHD.
Workshop: 'Primary Motor Stereotypes in Children without Autism: Phenotypes, Pathophysiology, Developmental Course, and Treatment
Motor stereotypies are repetitive, rhythmic movements that have a predictable pattern and location, seem purposeful (but serve no obvious function), tend to be prolonged, and stop with distraction. While previously thought to be only associated with intellectual disability, sensory deprivation, or autism spectrum disorders (ASD), complex motor stereotypies are now recognized to occur in a more "primary" form in otherwise typically developing children, affecting as many as 3-4% in early childhood. Often beginning in infancy and occurring many times per day, these movements adversely impact psychosocial, academic, and cognitive function, and show poor response to medication. Importantly, the movements commonly persist into adulthood, and are associated with increased risk for later psychiatric dysfunction.
This workshop will outline the behavioral and pathophysiological abnormalities in children with primary complex motor stereotypies, highlight the utility (and challenges) of behavioral treatments, and delineate findings from animal models of the disorder.
Bio
Dr Mark Mahone is director of the Department of Neuropsychology, director of the Intellectual and Developmental Disabilities Research Center, and co-director of the Center for Innovation and Leadership in Special Education at the Kennedy Krieger Institute. He is also a professor of psychiatry and behavioral sciences at the Johns Hopkins University School of Medicine. Dr Mahone is board-certified in clinical neuropsychology by the American Board of Professional Psychology, with subspecialty certification in pediatric neuropsychology. He is the immediate past-president of the American Academy of Clinical Neuropsychology and the Associate Editor of the Journal of the International Neuropsychological Society. Dr Mahone's research focuses on brain-behavior relationships in children with neurodevelopmental disorders as well as the development and validation (using neuropsychological assessment and neuroimaging) of assessment methods to better characterize neurobehavioral development (and ultimately biomarkers) of these disorders. Dr Mahone is the author of over 120 peer-reviewed research publications and chapters, and is currently Principal Investigator of research grant (1R01 HD068425, "Development of ADHD in Preschool Children: Neuroimaging and Behavioral Correlates"), which uses brain mapping and neurobehavioral assessment to characterize the development of preschool children identified as at risk for ADHD. He also recently completed an exploratory/development grant (1R21 MH092693, "Frontostriatal Glutamate in ADHD: Neuropsychological and Behavioral Correlates"), which employed MR spectroscopy (obtained at 7.0 Tesla) in children ages 5-9 years, and which resulted in the first published work using high field MRS (at 7 Tesla) in young children (i.e., below age 10 years).
Professor Michael D Kopelman
Professor of Neuropsychiatry, King's College London, UK
Keynote: 'Anomalies of Autobiographical Memory'
Autobiographical memory alludes to personal recollection of past episodes and incidents. In clinical disorders, neurological or psychological, it can be affected in a variety of ways. This talk will highlight examples, illustrated throughout by clinical case-examples, and will review current explanatory theories.
Retrograde amnesia (RA) refers to loss of memories for episodes or facts which occurred before the onset of a brain disease or injury. The severity of RA is only loosely associated with the severity of anterograde amnesia (for 'new' episodes and facts), suggesting different underlying mechanisms. There are a number of theories of how and why RA occurs, and these will be reviewed. Spontaneous confabulation refers to the unprovoked flow of erroneous memories, seen in some neurological patients, now thought to relate to damage in a particular region of the frontal lobes. Again, there a number of rival explanatory theories, which will be reviewed and illustrated. Psychogenic amnesia can be 'global' or 'situation-specific'. In a 'fugue state', there is loss of knowledge of personal identity and autobiographical memory. Recent research has highlighted the psychosocial context in which it occurs, differing patterns of memory loss, and its neurophysiological correlates. Commonalities, controversies, and outstanding issues across these 'anomalies' of autobiographical memory will be discussed.
Workshop: 'Neuroscience, memory and the law'
Criminal medico-legal practice is fraught with issues, some of which raise philosophical questions. Various of these issues will be considered in the opening talk to this Workshop, including (i) the notion of automatism, and the science of agency; (ii) amnesia for offences and the question of simulation; (iii) false memories in the law courts (e.g. false confessions) and their relation to notions of free will and responsibility; and (iv) the impact of brain pathology upon medico-legal issues, such as fitness to plead and criminal responsibility.
A burgeoning literature has focused attention upon subtle neurobiological anomalies as underlying the tendency to offend. On the other hand, philosophers of law have taken a sceptical view of the probative value of these findings. Even in patients who have definite neuropsychiatric/ neuropsychological disorders, there are unresolved issues, such as (i) the unsatisfactory definition and status in law of 'automatism'; (ii) the cut-off for frontal lobe pathology/ executive dysfunction in issues of legal responsibility; iii) the question of simulation; and (iv) how the courts handle people with neuropsychiatric/ neuropsychological disorders. The introductory Workshop talk will address this literature with illustrative case-examples from the author's experience.
It will be argued that there is a definite risk that a strongly reductionist/ biological approach can encourage the neglect of important social factors, thereby potentially fulfilling (if perhaps unintentionally) a conservative political agenda. It will also emphasise the great difficulty of defining thresholds (cut-offs) for where disease affects responsibility – a grey area in a world of legal black-and-whites.
It is expected that this Introduction will provoke discussion of specific issues, which we may decide to address within small group sessions.
Bio
Dr Michael Kopelman is Emeritus Professor of Neuropsychiatry, King's College London (Institute of Psychiatry), and formerly ran a Neuropsychiatry and Memory Disorders Clinic at St Thomas's Hospital. He has been co-editor/co-author ofThe Handbook of Memory Disorders, 2002; Lishman's Organic Psychiatry, 4th edition, 2009; and Forensic Neuropsychology in Practice, 2009. He is past-President of the British Neuropsychological Society, past-President of the International Neuropsychiatric Association, and past-President of British Academy of Forensic Sciences. He is President of the International Neuropsychological Society. His research is on all aspects of memory disorders, and he was a founder member of the Memory Disorders Research Society. He was awarded a Career Achievement award by the International Neuropsychological Society in 2013.
Dr Pamela Klonoff, Ph.D., ABPP
Center for transitional neurorehabilitation, Barrow Neurological Institute, Phoenix, USA
Keynote: 'Demonstrating Value: Leadership, Clinical, and Research Contributions From The Center For Transitional Neuro-Rehabilitation (CTN)'
This keynote address will discuss underlying values of the CTN Program based on 31 years of operation related to three components: a) the role of leadership b) clinical constructs and practice and c) research endeavours. The leadership aspect will focus on professional revelations of collaborating with and leading a team of therapists in a holistic milieu-oriented setting. The format will illustrate various scenarios; explore pertinent and valuable theoretical contributions; and proffer possible insights and offerings based on my professional experience. Topics will relate to organizational change; characteristics of team members and team dynamics; and leadership factors. The clinical constructs portion will highlight evolutionary trends and key paradigms related to interdisciplinary therapies, Individual Psychotherapy, Group Psychotherapy, and family support and education, also employing case study material. Pertinent research findings will be presented based on a prospective study examining the long-term outcomes of patients and caregivers in the work, family functioning, psychosocial, as well as the emotional and functional adjustment domains.
Workshop: 'Holistic Therapeutic Techniques Applied to Chronic Brain Injuries at the Center for Transitional Neuro-Rehabilitation (CTN) Milieu Program'
This workshop will propose a conceptual framework in a holistic milieu program for patients with chronic brain injuries. This will include patients who sustained acquired brain injuries at a younger age as well as patients with more chronic injuries (i.e., two plus years post-injury). Research, theoretical, and clinical observations will be provided related to after-effects of brain injuries in the chronic phase of recovery. In addition, developmental and psychological/interpersonal factors resulting from "arrested development" will be illuminated. CTN holistic therapies to address injury-related sequelae will be provided, including interdisciplinary approaches, Individual and Group Psychotherapy topics, and techniques to enable a successful transition to competitive employment. Treatment models, techniques, and topics for family members will be addressed, taking into account their unique challenges with caregiving for younger aged and chronic injuries. Clinical and case material will be utilized to illustrate key principles and engender group participation. The role of funding for this unique type of treatment will be delineated. A fundamental message will be that neurorehabilitation can be extremely effective even multiple years post-injury.
Bio
Dr Klonoff (Ph.D. University of Victoria in 1984; ABPP accredited Clinical Neuropsychology since 1998) has been affiliated with the Center for Transitional Neuro-Rehabilitation at Barrow Neurological Institute, Dignity Health, Phoenix, Arizona since 1986. She has been the Clinical Director since 1993. This holistic milieu outpatient program for patients with acquired brain injuries houses over 40 interdisciplinary staff members. Dr Klonoff's primary clinical interests are in holistic milieu-oriented neuro-rehabilitation, especially psychotherapy for patients and families, cognitive retraining, and mentoring therapists.
Dr Klonoff has participated in over 50 publications and has completed two books, Psychotherapy after Brain Injury: Principles and Techniques (2010) and Psychotherapy for Families after Brain Injury (2014). She has presented widely on theoretical, clinical material, and efficacy research in the areas of acquired brain injuries, holistic milieu-oriented treatment, psychotherapy, and cognitive retraining as well as their benefit in transitioning patients to greater independence, productivity at school and work, and overall quality of life.
Location
Conference venue: Novotel Langley Perth
221 Adelaide Terrace
Perth WA
Novotel Perth Langley hotel is located in Perth's city centre within easy walking distance of
shopping malls, restaurants, sporting grounds and tourist attractions. There are beautifully
appointed rooms and suites, offering views of the city and Swan River as well as an
Advantages Floor designed for corporate guests with extra comforts and amenities.
The hotel features the award winning Senses Restaurant and Wine Bar, plus sauna, spa and
gymnasium facilities with views over the Swan River and Kings Park enhance leisure time.
For business delegates, Novotel Perth Langley hotel offers a dedicated conference floor
containing 6 function venues offering conference facilities.
For more information: www.novotelperthlangley.com.au
"Please contact the Novotel Perth Reservations Department on 08 9221 1200 / h1764@accor.com and quote the booking code "132959 Australian Psychological Society" to receive a discounted accommodation rate of $189.00 per room per night. Breakfast can be added at an additional $25.00 per person discounted from $36.00. This rate is valid for all standard room types (available with queen or twin bedding) until the 25th September 2017 for the dates 9-11 November 2017. (Premium room types are available at an additional upgrade fee. Please note, all rooms are subject to availability so we recommend contacting the hotel at your earliest convenience if you require accommodation. A credit card will be required at time of booking to guarantee your reservation."
ABOUT PERTH CBD
Perth's superb position on the banks of the Swan River and nearby hectares of natural
bushland in Kings Park make for a city centred on the great outdoors. But there's more to
the west coast capital than great sunshine and a sparkling river. A new cosmopolitan
perspective and economic growth has given Perth a cultural confidence which is making its
mark on the city skyline and on other aspects of urban life. The city is lined with pedestrian
malls jam-packed with a wide variety shops from inventive boutiques to national and global
flagship stores where you can stock up on stylish fashions, buy some Aboriginal art or simply
sit at a café and watch the parades of people passing by. Perth is in the midst of an exciting
period of expansion and new developments, with bold new design projects and
redevelopments such as Perth Arena, Barrack St Jetty and Elizabeth Quay dramatically
changing the face of Perth. All buses in Perth CBD are FREE with the CAT services very
popular for visitors - 4 routes visiting major attractions and dining strips. Remember to
connect your mobile device to the FREE "Perth Wi-Fi" while in the city centre.
Here are some ideas to explore:
• INDULGE in some city arts and culture at a theatre, museum or art gallery.
• GO shopping at the wide range of boutique stores and international brands
• HEAD to the shopping and entertainment hot spots beyond the CBD.
• DINE out at one of the many small bars, restaurants and cafes
Please have a further look at the following sources:
www.perth.wa.gov.au/things-see-and-do-city
www.experienceperth.com