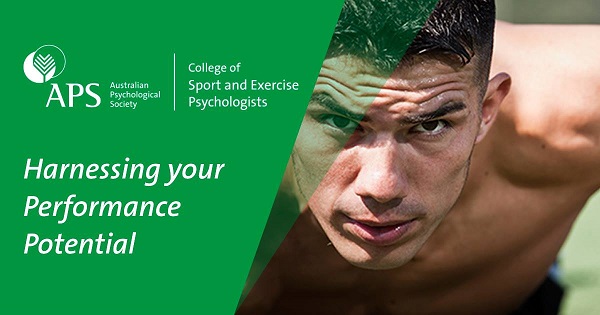 Brisbane will be hosting the inaugural College of Sport and Exercise Psychologists Conference. Presented in conjunction with the College of Educational and Developmental Psychologists, participants will have access to a wide variety of topics and speakers across both Colleges.
Renowned Sport and Exercise Psychology experts will present on the following topics and more:
Building Teams and Growing Leaders
Grief and Loss in Sport
Current Research on Stress and Impaired Decision-Making
We will also combine with the College of Educational and Developmental Psychologists for sessions across 5 streams, including, early childhood and early intervention, mental health across the lifespan, disability and ageing.
The conference is open to all psychologists including practitioners, educators, researchers and clinicians. Members are also welcome to invite others interested in learning more about sport and exercise psychology, including coaches, sports medicine staff, athletes, parents and allied health professionals.
Learning Outcomes
Learn about current research in the field of sport and exercise psychology;
Learn how to apply best practice in the field of sport and exercise psychology; and
Develop skills through workshops from experts in the field.
Other Conference Activities
8 July, 8am – 11am, Breakfast with the Stars: Leaving the Spotlight
An optional Breakfast, with a discussion about the issues associated with athlete and performer retirement by previous elite athletes and performing artists. If you wish to attend, please register.
Location, Time, & Dates
Rydges Hotel South Bank
Cnr Grey & Glenelg Streets
South Bank, QLD 4101, Australia
Venue is wheelchair accessible
Date: 7 July 2017
Time: 8am to 5pm
Cost for Conference
CSEP member $250
APS member: $325
CSEP / APS student: $225
Non APS member: $565
About the Presenters
Conference Presenters
TITLE: Building teams and growing leaders - A trio of perspectives
ASSOCIATE PROFESSOR GENE MOYLE
Gene has worked across a dynamic mix of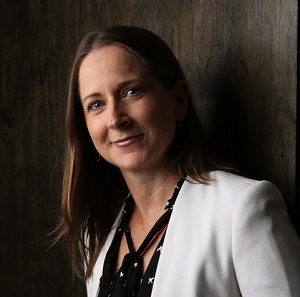 fields including the performing arts, elite sport and the corporate sectors, combining her experience as a previous professional ballet dancer with further studies to become a registered Sport and Exercise Psychologist. A key area of her expertise focuses upon people, performance and culture, where her application of performance psychology to organisational, leadership, team and individual development is underpinned by her extensive understanding of human potential – maximising all aspects of psychological, physical and emotional wellbeing. Gene has been responsible for the development and facilitation of leadership development programs targeted at Frontline through to Senior Executive Management levels, and she possesses significant experience in executive and team coaching. She has significant experience in working with and leading multidisciplinary teams within high performance settings, and possesses specific expertise in the area of career development and transition. Gene has supported a number of Olympic Winter sports programs across three Olympic cycles (Torino 2006, Vancouver 2010, Sochi 2014), and has worked extensively within the elite sporting system at both State and National level across Winter and Summer Sports in both service provision and leadership roles. Gene is a Non-Executive Director and National Committee member for a number of professional and advisory boards across a range of performing arts and elite sporting organisations, and is currently the Head of School – School of Creative Practice at QUT Creative Industries.
LISA STEVENS
Lisa's first career was as a professional athlete

and coach in the equestrian sport of Show jumping. When severe injury ended her career prematurely Lisa commenced training for her second career, sport psychology. Lisa has been the sport psychologist for a number of elite sporting organisations (Racing Victoria (RV); Victorian Jockey Association (VJA); Australian Jockey Association (AJA); Victoria Institute of Sport (VIS); Swimming Australia Ltd (SAL); Paralympic Equestrian Team; Women's Artistic Gymnastic - National Centre for Excellence (WAG NCE); Geelong Football Club; Carlton Football Club; and is currently the team psychologist for the Western Bulldogs Football Club). In 2005, following a 3 year pilot program, Lisa, in collaboration with RV and VJA, started the first Jockey Assistance Program (JAP) in Australia. The JAP VIC now provides 1200 hours of mental health service annually to Victorian Jockey's and their families including a 24/7 phone service. In her role as senior critical incident consultant for Racing Victoria & VJA, Lisa has used the principles of neuroscience to develop national critical incident protocols for the Australian Jockey Association and all State and Territory Principal Racing Authorities and helped establish a Jockey Assistance program in every State and Territory. Lisa is currently the team psychologist for AFL team the Western Bulldogs. Using the latest neuroscience information, Lisa's role includes training athletes/coaches in all areas of high performance and wellness, including: skill acquisition; attentional control; concentration; cognitive and behavioural change; performance under pressure; leadership; and high performance self-management.
DAVID WILLIAMS
David is a registered Psychologist and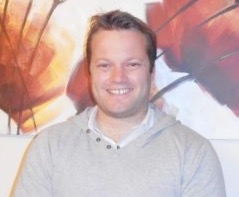 PsyBA board-approved supervisor, based in Melbourne. David attained his Master's degree in Sport and Exercise Psychology from Victoria University in Melbourne, and is currently working in private practice as well as consulting across multiple domains. David has worked in a variety of settings across the sporting industry, from managing the Psychology services for Table Tennis Australia (Olympic and Paralympic) through to being the head consultant for The Australian Ballet Company. David is currently the club Psychologist for Melbourne Football Club (AFL) as well as the Psychology Services-Co-ordinator for the AFL Players Association. In addition to his ongoing roles, David has also worked extensively with coaches via his consulting work with Volleyball, Malaysian Track Cycling and Melbourne Storm (NRL). In 2016 David became the chair-elect for the national college of sport and exercise psychology (CoSEP) and is passionate about working to develop enriched environments in both the therapeutic and sporting setting.
TITLE: Stress and impaired decision-making in jockeys
DR BRAD WRIGHT
Dr Brad Wright (School of Psychology &

Public Health, La Trobe University) conducts research in the area of performance psychology (organizational & sport psychology). Dr Wright has researched the links between occupational stress (individual and organisational factors) and ensuing ill-health with numerous large organisations by focussing on pre-clinical indices of stress and ill-health (immune, cardiovascular and hormonal systems). Dr Wright will discuss these links and how they may help to identify employees 'at risk' and enable intervention before ill-health or injury manifests. He will also discuss his recent findings on these topics with jockeys. In particular, he will discuss the impact of chronic stress on decrements in decision-making and reaction time in this sample of elite athletes.
TITLE: Sport - What's loss it got to do with it??!!!
ASSOCIATE PROFESSOR JUDITH MURRAY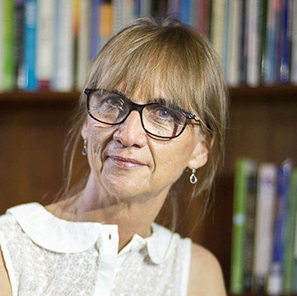 Judith Murray is an Associate Professor with a joint appointment in the School of Psychology and the School of Nursing Midwifery and Social Work at The University of Queensland. Within this position Judith is the Director of the Master of Psychology Program (Sport and Exercise, Counselling, Health and Neuropsychology Streams) as well as the Director of the Master of Counselling Program. She has qualifications in, and has worked as: a secondary school Mathematics/History teacher, a counselling psychologist and a registered nurse. In recent years while also lecturing at the university, she held a part-time position as a nurse in Haematology and Oncology at the Princess Alexandra Hospital. She is also on the Board of a national aid organization. She has been involved for many years in teaching, counselling, research and community education with a particular emphasis on the area of grief and loss.
Breakfast Presenters
BRIDIE KEAN

Bridie Kean is an Australian Wheelchair Basketball Paralympic dual medallist. She captained the Australian Gliders Wheelchair Basketball team to a Silver medal at the London 2012 Paralympic Games and was a member of the bronze medal winning in team in the Beijing 2008 Paralympic games. During her international career from 2008 - 2015, she received a full athletic scholarship to play collegiate basketball at the University of Illinois (2008 - 2011), played professionally for Hamburg HSV in the German National League (2013) and was the Most Valuable Player in the final in Queensland's first National Championship title in the Women's National Wheelchair Basketball league (2014).
Throughout her international sporting career Bridie always combined sport and tertiary study and is now currently undertaking a PhD at USC and a research scholar Queensland Academy of Sport Centre of Excellence for Applied Sport Science Research. The aim of Bridie's PhD research is to examine how Australian Universities can best provide support para-athletes undertaking dual pathways in sport and study. She has spent the last 18 months implementing the USC SEEDS program, a pilot program for para-athletes to combine sport and study at the University of the Sunshine Coast.
ASHLEY HARRISON
Ash is a former NRL player whose career spanned 276 games at the top level. The clubs that served him throughout this time include the Brisbane Broncos, where he debuted as a 19-year-old. During his maiden season with the Broncos, he was awarded with a premiership. From Brisbane he headed to Sydney, where he played for the South Sydney Rabbitohs and also the Sydney Roosters.
After spending 5 years in Sydney, home was calling, and he returned to the sunshine state to continue his career with the Gold Coast Titans. This stint lasted 6 years. During this journey, Ash was fortunate to be a part of the all conquering QLD State of Origin team where he won 6 series straight.
Ash is now a doting husband and father of two boys, with a genuine passion for Wealth Advisory. Ash gets great satisfaction in helping people achieve their financial goals, and ultimately unlocking financial freedom.
RACHAEL WALSH

Rachael Walsh graduated from The Australian Ballet School and joined Queensland Ballet in 1998. She was promoted to Principal Dancer in 2003; dancing with the Company for 18 years.
In addition to performing Principal roles in many classical ballets, including Giselle, Swan Lake, Romeo and Juliet, The Sleeping Beauty and Don Quixote, Rachael has enjoyed the creative process and collaboration during the making of character-driven dramatic ballets such as Carmen, A Streetcar Named Desire, The Little Mermaid and François Klaus's much loved ballet, Cloudland.
Her signature roles include Carmen, Juliet and Giselle, highlights also include working with some of the world`s most sought after choreographers and travelling extensively during her career to perform on many stages across Europe and Asia.
In 2014 Rachael staged Nils Christe's ballet Short Dialogues on the Queensland Ballet for the Flourish program and in 2015 she travelled to Houston, Texas to again stage the ballet for the international dance festival, Dance Salad.
Following her retirement in 2014, she continues to work with the Company in business development and as a mentor for dancers nationwide.
DANIEL MERRETT
Daniel Merrett is 200-game AFL veteran and former vice-captain of the Brisbane Lions who was one of the game's premier fullbacks in his prime. Born in Adelaide but raised on the Gold Coast, he was a late convert to AFL via the code's Rookie Search Program after playing rugby league, volleyball, touch football and cricket in his youth. Drafted by the Lions in 2002, he made his AFL debut in 2005 and was a key member of the club for more than a decade, setting high standards for his professionalism, athletic performance and team-first ethos. Having retired in 2016, he is now splitting his time between the media and specialist coaching roles at the Lions and the Brisbane Broncos, where is a kicking coach. Was assistant coach of the Brisbane Lions women's team in the new AFLW competition in 2017.
JOSIAH NG
Josiah is a now retired Malaysian professional track cyclist. Part of the trio of riders who placed Malaysian track cycling on the world map, Josiah is considered one of the pioneers of Keirin racing in Malaysia.
Josiah was the first Malaysian to make it into Olympic finals for cycling, and later became a three-time Olympian, representing Malaysia at the 2004, 2008 and 2012 Olympic games. In 2004 he was awarded the Malaysian Olympian and Sportsman of the Year after being the 1st Malaysian cyclist to make a final in cycling at the 2004 Athens Olympics. Josiah was also the first Malaysian to race professionally on the world-renowned Japanese Keirin circuit, and honour handed to only a select number of foreign riders each year. In addition to Olympic appearances, Josiah also rode at Commonwealth and Asian Games events, and in 2010 Josiah won gold at the Commonwealth Games in New Delhi.
In 2008, he became the first non-Australian to win the 72nd Melbourne Cup on Wheels in his adopted hometown of Melbourne, where he now resides and is embracing life beyond the track. Josiah was the first of his generation of athletes in Malaysia to focus on career transition long before his retirement arrived.