The APS College of Health Psychologists aims to promote excellence in practice, teaching, and research in health psychology within Australia. The APS College of Health Psychologists (CHP) was formed in 1996 and has around 420 members nationally. To learn more about the skills and qualifications of a health psychologists, please visit the Psychologist specialist areas section of the APS website.
If you would like to find a health psychologist please use the APS Find a Psychologist service - under APS College Membership select Health Psychologist, enter other required information then click search.
Who are Health Psychologists? Health psychologists specialise in understanding the relationships between psychological factors (e.g. behaviours, attitudes, beliefs) and health and illness. Health psychologists practice in two main areas: health promotion (prevention of illness and promotion of healthy lifestyles) and clinical health (application of psychology to illness assessment, treatment, and rehabilitation).
For more information about the College, see the About Us page.
---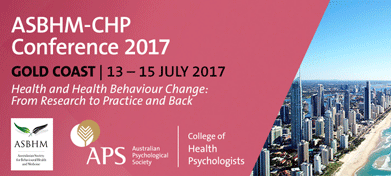 ---
There are a number of health psychologist organisations overseas.
Two of the largest are:
Maintained by Dr Mike Shelley shelleymike@rocketmail.com