South Australia: Robyn Oertel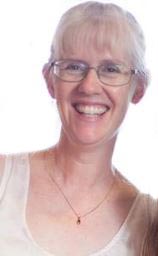 I am privileged to have been selected as the South Australian representative for the DGPP. I am looking forward to working with all general practise psychologists working across the state of South Australia who have a wide range of experience and an interest in doing the best for their clients.
My own experience entails the following: I trained at Adelaide University and on completion of that early training moved to live in country Victoria. I spent seven years working for three government departments (disability, health and education). I commenced some part time private work, in the last two of those seven years, while based in Echuca. I then returned to country South Australia (based in Murray Bridge) and was quickly employed by the Department of Education and then later by Disability services and Community services. I later returned to private work due to a high demand for my work and have slowly worked across a variety of those areas with full private practice still in the close country or regional area of Strathalbyn and the Fleurieu district.
Somewhere in there I did some further formal study in disability (as well as being a family person with four children). I now have a full time private practice with other colleagues working with me. Overall I have been a registered psychologist for 27 years and a member of the APS though the same time period. I have remained interested in rural and remote issues throughout that time. I am a very active community member with a wide range of experience, and of understanding and working alongside people. I hope this will be useful to our South Australian general practicing psychologists and I look forward to working with and for members of the DGPP in South Australia.