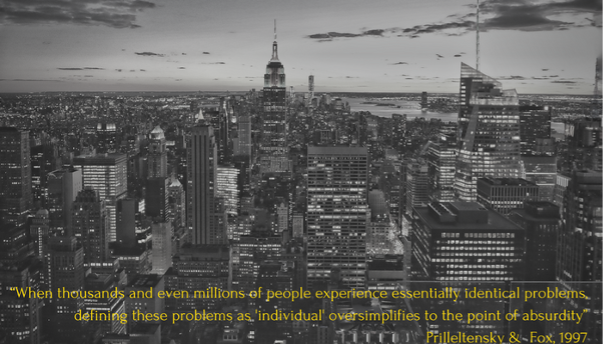 The College of Community Psychology delivers an exciting range of professional opportunities each year through its National and Victorian colleges.
We present a monthly Community of Practice for Community Psychologists and friends. Please see this link for details of our upcoming Community of Practices and Professional Development sessions Facebook.
Events Coming Soon:
May 9, 2023 (7-8:30pm AEST) 1.5 CPD Hours
Digital Technology, children and young people - what do we know, what would we like to know and what do we do?
Presenter: Dr Lyn O'Grady
This webinar will explore the current debates about the possible impacts on children and young people at different stages of their development, outline some of the current research (as well as current gaps in evidence and contradictions), consider factors that are relevant to our work with children, young people, families and education settings and will also explore the positives that digital technology may bring to our clients' lives as well as our own work.
Click the link for more details and bookings: https://psychology.org.au/event/23831
Community of Practice
The College facilitates a monthly Community of Practice, which is welcome to all interested in Community Psychology practice, research, and critical reflection. Please contact the committee to join.
Sample of Community of Practice topics for 2022
Professor Chris Sonn, Dr Samuel Keast & Roshani Jayawardana - A postcard from Naples – highlights of the International Community Psychology Conference
Professor Debra Rickwood -Youth mental health research informing community-based practice
Jamie Terzi - From Footscray to Bangladesh via Afghanistan - and back
Charlie Dean - Working with Cross-Cultural Community Leaders: Learnings and reflections from a community psychology perspective
Naazia Syed, Reanna Clark, Anna Northey, Hayley Dennis and Tina Liu Creating an Exciting Future for Community Psychology
Emma Samson, Helen Killmier and Ben Waterhouse - How can Community Psychologists improve your Neighbourhood? Our work with Local Government
Peter Streker - Critical Reflection on Community Psychology: A session with The Devil's Advocate
Dr Rachael Fox, the Editor of the Australian Community Psychologist, on The Politics of Publishing.
Professional Development
Here is a sample of previous Professional Development sessions. You can watch recordings of those with hyperlinks via the APS website:
A) The Psychology of Effective Activism
Professor Winnifred Louis (University of Queensland)
Join Professor Winnifred Louis for an interactive session on the psychology of activism. She will highlight the ABIASCA framework for activating mobilisation and change (Awareness raising, building sympathy, turning sympathy into intentions, turning intentions into actions, sustaining groups over time, coalition-building, and avoiding opponents' counter mobilisation). Prof Louis will also explore the social drivers of effective collective action across a range of audiences.
Please click here for bookings and more information: APS Events: 23328 | APS (psychology.org.au)
B) Wellness, Fairness, and Worthiness: Psychosocial Foundations for the Common Good
Professor Isaac Prilleltensky (University of Miami, USA)
While behavioral and health sciences have mainly been concerned with the private good, there is an urgent need to understand and foster the collective good. Without a coherent framework for the common good, it will be extremely difficult to prevent and manage crises such as pandemics, illness, climate change, poverty, discrimination, injustice, and inequality, all of which affect marginalized populations disproportionally. While frameworks for personal well-being abound in psychology, psychiatry and counselling, conceptualizations of collective well-being are scarce. Our search for foundations of the common good resulted in the identification of three psychosocial goods: wellness, fairness, and worthiness, which concurrently advance personal, relational, and collective value. They also represent basic human motivations, have considerable explanatory power, exist at multiple ecological levels, and have significant transformative potential. Prof Prilleltensky will use empirical evidence to show how justice leads to experiences of worthiness, which enhances wellness.
Please click here for bookings and more information: APS Events: 23329 | APS (psychology.org.au)
C) Social Connectedness and Health: Identifying, prescribing, and unlocking the social cure
Professor Alex Haslam (University of Queensland)
If you are over 50 and you join one social group today you will cut your risk of being diagnosed with depression in the next two years by 24%. With every group membership that that you join after retirement, your quality of life increases by 10%, and your life expectancy increases by about 3%. Group life is an important determinant of well-being and health, yet its importance is rarely discussed, and far less explained.
This session will explain how groups exert a profound impact on our psychology and health through their capacity to be internalized within the self as part of our social identity (a sense of the self as 'we' and 'us', not just 'me' and 'I'). It will show that when this occurs, groups are a gateway not only to social support but also to a sense of meaning, belonging, purpose, and agency - factors that in turn have powerful consequences for our psychological and social functioning. They also play a key role in tackling epidemics of anxiety and loneliness that are a scourge of contemporary Western society. Prof Haslam discusses how these ideas can be translated into practice through targeted social prescribing and a novel theory-derived intervention: Groups 4 Health.
Please click here for bookings and more information: APS Events: 23331 | APS (psychology.org.au)
D) 'Sense of place': A term requiring stronger policy definition and evaluation
Dr Iain Butterworth
Colloquially, 'sense of place' refers to the feeling of attachment or belonging to a physical environment, such as a place or neighbourhood, and the sense of personal and collective identity that comes from this sense of belonging. Yet more than 20 years of research shows that a 'sense of place' is much more complex.
Learn how we can use a more sophisticated approach to help design and develop neighbourhoods that are healthier and more 'liveable'.
https://theconversation.com/the-psychology-of-a-loss-of-place-when-we-demolish-socially-significant-places-we-demolish-part-of-who-we-are-177612
E) Webinar: The social psychology of anti-vaccination and related online figures
Prof. Matthew Brown
Professor Brown will explore how the advent of COVID-19 brought vaccine scepticism to the forefront of public and political debate and examine the far-reaching implications for individuals, families and communities.
He will guide us through the features that are shared with other conspiratorial narratives (e.g., climate change scepticism) and show us how popular figures and broader psychological and cultural factors drive these conspiracies. Understanding these beliefs from broader psychological and cultural perspectives can help psychologists develop new avenues of responding effectively to these narratives.