News Updates
-- Past updates --

The APS College of Counselling Psychologists has partnered with the APS for the second APS Congress. The Congress, themed "Psychology advancing into a new age" will contain content-rich programs over four days relevant to our College members. We encourage you to join this exciting event, which is a great opportunity to accrue your CPD.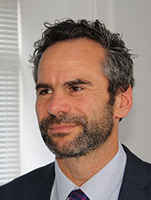 Our keynote speaker will be Professor Mick Cooper who will present "Working with goals in counselling and psychotherapy: A state-of-the-art review".
Date: 27-30 September 2018
Registration: Open now (early bird closes 13 August 2018)
Location: International Convention Centre Sydney
For more information please go to the 2018 APS Congress Sydney website.
You can also view details on the Congress program, keynote speaker Prof Mick Cooper, location, and how to register.
---
The third College of Counselling Psychologists Conference will be coming in 2019. The CCOUN national executive are busy planning a great conference that we hope you will be excited to attend. Stay tuned on the website or facebook page for more details.
---
The Congruence, the college newsletter, can be found here.