Resources and Publications
---
Videos
The following is a recording of the public lecture presented at the CEDP Conference 2019 by Associate Professor Philip Riley of the Australian Catholic Univeristy.
Infographics & Tip Sheets
CEDP members are encouraged to share the following infographics to support promotion of your work and practice.
Recent Tip Sheets:
CEDP Tips for Educational and Developmental Psychologists Working in a Telehealth Model
Adapting Psychoeducational Assessments Under Safety Conditions Related to the COVID-19 Response
College Infographics
**NEW** Aging and Older Adults

Advice for Parents- Speaking to Children about COVID-19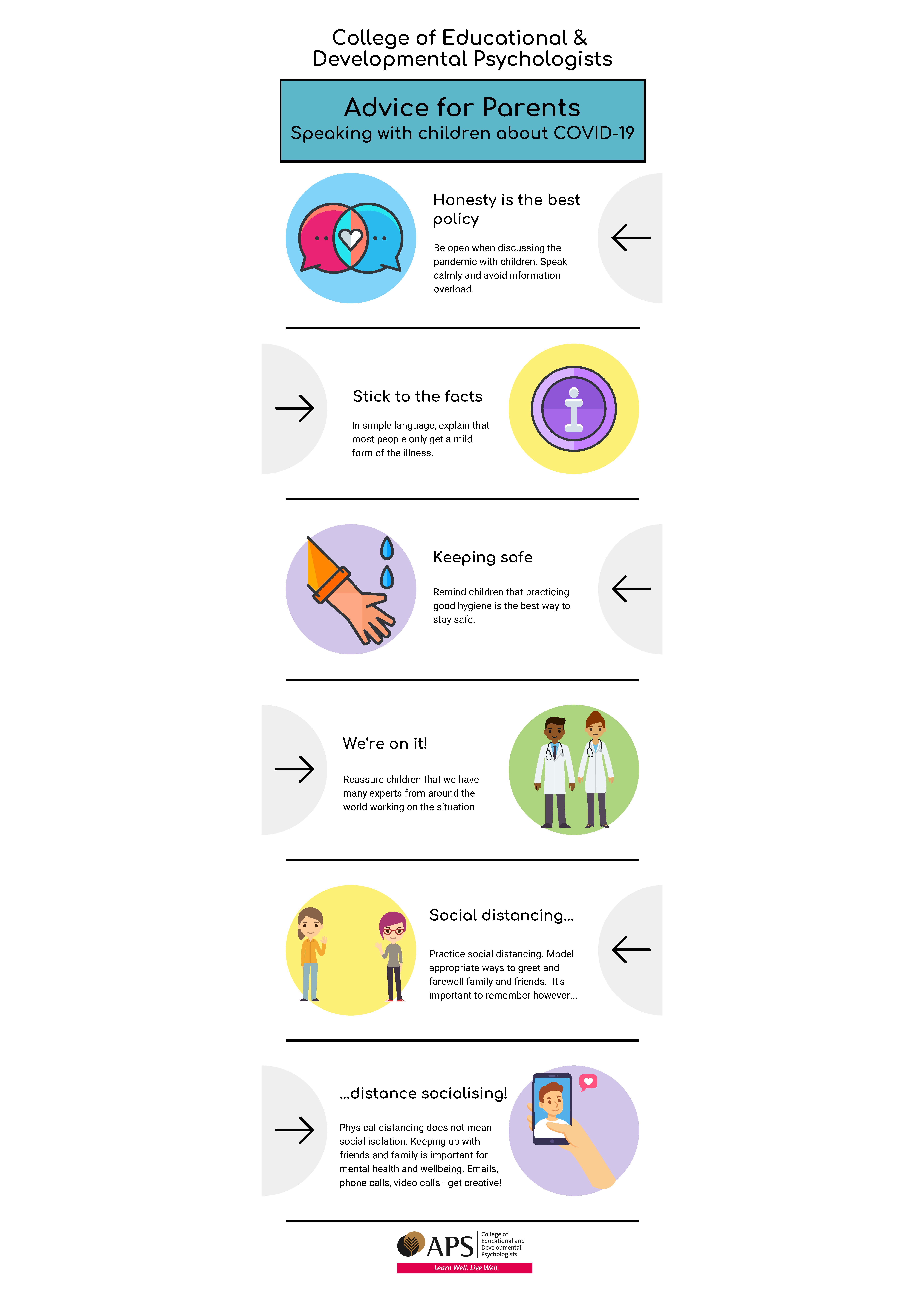 General Infographic Educational & Developmental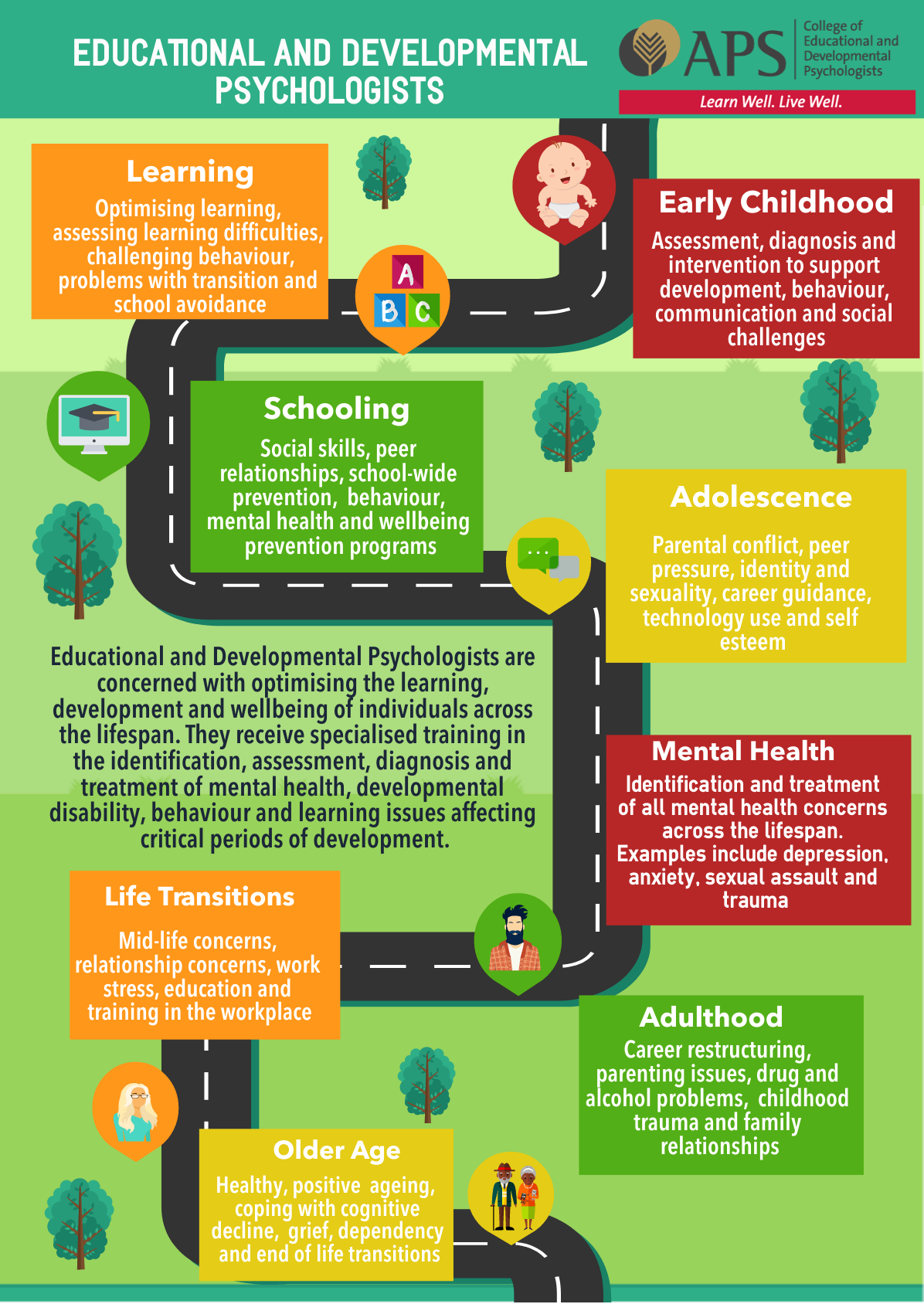 School Principals & Leadership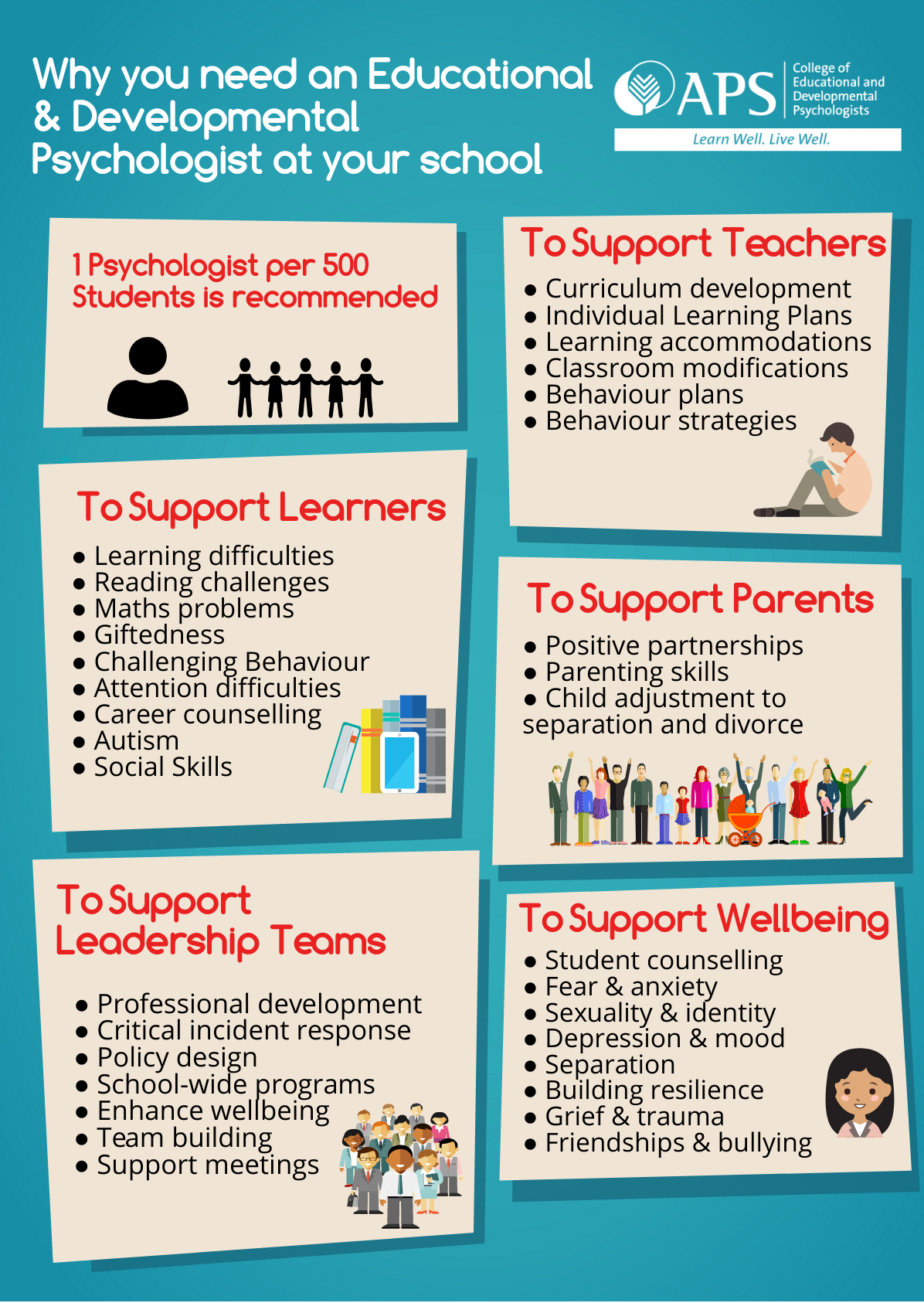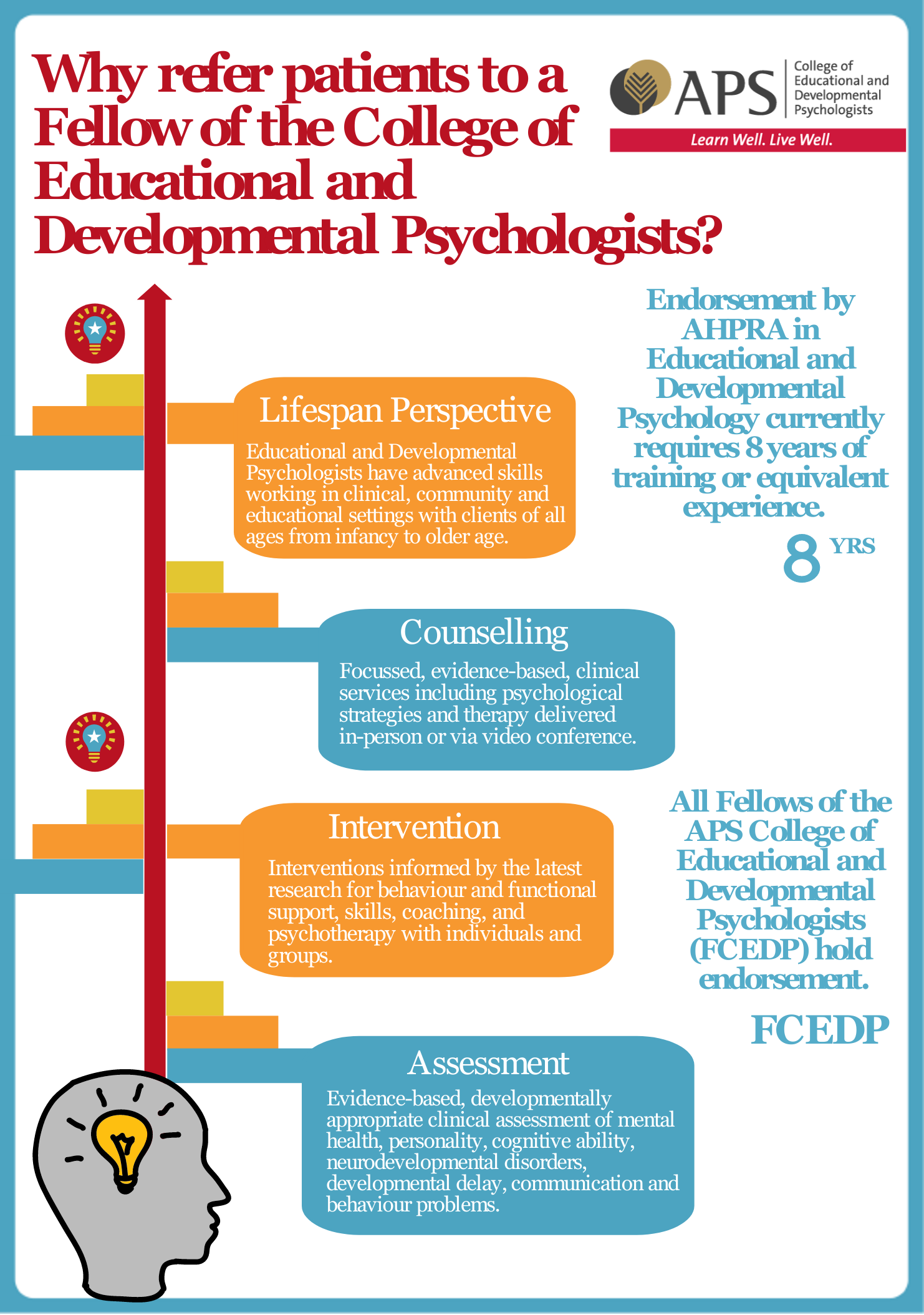 ---
Stationery
College of Educational and Developmental Psychologists' Power Point Presentation
Download powerpoint presentation template
---
Useful Web Links
Mental Health Resources
CBT treatment manuals for client use
http://www.cci.health.wa.gov.au/
As well as an excellent referral source, the CCI website also has workbooks for clients to use when managing a diverse range of issues including perfectionism, assertiveness, self esteem, shyness, procrastination, eating and worry
Learning Resources
Children Of Parents with a Mental Illness (COPMI)
http://www.copmi.net.au/
This website provides information for family members across Australia where a parent has a mental illness and for people who care for and work with them.
Workplace efficiency
---