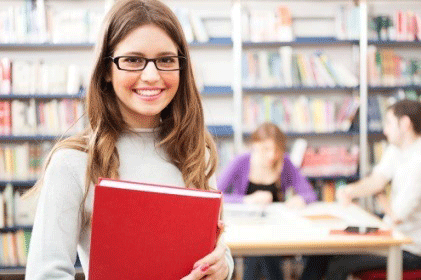 Note: Postgraduate student membership to the APS College of Clinical Psychologists is free for the 2019/2020 period for new APS members. Sign up here to get the professional edge with our exclusive member benefits.
Welcome to the student, registrar and early career section of the CCLP. Our roles are to advocate for, and represent students enrolled in postgraduate Clinical Psychology training programs, psychologists who are undertaking the Clinical Psychology Registrar Program, and psychologists in their first five years or practice.
Please feel free to contact us with any matters you would like raised to the National Committee. We can be contacted at the following email address: [email protected]
Please click on the following thumbnail to access Becoming a Clinical Psychologist; Advice, resources and links:
---
How Do I Become a Student Subscriber?
Students who are (A) enrolled in an APAC-accredited Masters or Doctorate program in Clinical Psychology AND (B) a current APS member/associate member/student subscriber, are eligible to join the College of Clinical Psychologists (CCLP).
To become a student subscriber either:
Select student subscriber membership to the College of Clinical Psychologists as part of your online APS membership application
If you are already an APS member/student subscriber, then just fill out this form.
Why Should I Join the College?
As a student member of the APS you will receive:
Free copies of the APS Code of Ethics and Ethical Guidelines, costing more than the price of your student membership
Discount for psychology textbooks (25% off Wiley books)
Student member rates to high quality conferences: the APS Annual Conference (a saving of $85) and other professional development opportunities.
Practice guidelines, review papers, tip sheets and other resources to provide you with the latest information on treatment for a range of psychological disorders
Email and phone advisory services to assist you with study, career and professional psychology queries and concerns
Networking, support and access to important professional updates through the APS Student Facebook.
In addition, if you join the CCLP you will receive specific Clinical Psychology support including:
Discounted (often free) student member rates to high quality Clinical Psychology professional development opportunities including the APS College of Clinical Psychologists Conference
Access to a supervisor directory of Clinical Psychologists available for supervision
Clinical College specific discussion forums addressing practice-relevant topics
Skilled and effective advocacy for issues of concern to clinical psychology students, as well as to clinical psychology more broadly and to Medicare
Mentoring opportunities with senior clinical psychologists to guide and support your impending entry into the clinical psychology profession
Emails, bulletins and journals to keep you informed and up to date with all the developments in the fast-changing world of clinical psychology.
How Do I Become a Clinical Psychologist?
If you would like to find out more about what clinical psychology is, what clinical psychologists do and what the current training pathways are, then please see the following presentation from the APS Melbourne Branch Careers Information Day September 2014
APS Psych Student HQ also has information of pathways and resources to support psychology students.
A list of Accredited Clinical Psychology post-graduate programs available throughout Australia can be found at the APAC website
Information for Clinical Psychology Registrars and APS Associate members
Current APS Member/Associate Members who have completed an APAC-accredited Masters or Doctorate program in Clinical Psychology are eligible to join the College of Clinical Psychologists (CCLP) for $110 for the 2019-20 membership year. The application processing fee to join Colleges has been removed (unless an assessment of qualifications is required) to align with our commitment to helping early career psychologist on their career journey, by maximising their access to learning and career development resources.
Please complete the APS College Associate Member Application Form
If you have completed an APAC-accredited Masters or Doctorate program in Clinical Psychology and would like to join CCLP, join the APS online today.
For information about the Registrar Program please click on this link to the Psychology Board of Australia.
Click on the following link for Registrar Program FAQs.
How Can I Be Involved with the College?
We would love you to become involved in the college!
Like our Facebook page to stay up to date on news and events:
Check out our online discussion forum (available only to members), The forum allows members to post and communicate with each other on topics such as 'Supervision Opportunities', 'Private Practice Issues', and 'Workshop Recommendations'.
Come along to our Events – check out our national and state-based events, including the annual APS College of Clinical Psychologists Conference.
Get in touch – we currently have a few ideas in the works about how to better support students and registrars. If you have any suggestions then please feel free to email us ([email protected]) or contact your local state committee.