Victorian Committee Information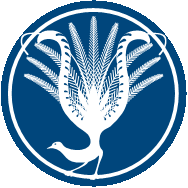 The Victorian section of the APS Clinical College contributes to the National Committee's management of the College and represents local members' interests within the APS, including Professional Development and peer networking, at the local level.
Chair
Dr Kelly Murray
Dr Kelly Murray is a Clinical Psychologist, working full time in private practice in Melbourne. Kelly enjoys working with clients across the lifespan, and is particularly interested in anxiety, executive function and ADHD, and parenting. She also has an interest in early intervention and supporting healthy development of emotional competence in children and young people.
She volunteered with the State Section in 2019 and wishes to contribute to the profession and more broadly support psychologists working in Victoria.
Chair-Elect
Position vacant
Secretary
Assoc Prof Glen Hosking
Phone: 0410447069
I have 20 years experience as a clinical psychologist in academic, private practice, educational and hospital settings. I currently hold the position of Associate Professor of Psychology at La Trobe University, where I teach into all postgraduate psychology programs. Prior to this, I worked in the postgraduate teaching team at Victoria University, a position which included director of the internal training clinic.

As well as working in academic settings, I also operate a private practice working with children and adolescents, and am the convener of the APS Psychology and the Performing Arts and Entertainment Industry Interest Group. This is an area of personal, research and professional interest.
Treasurer
Mr Ivan Mathieson
Ivan Mathieson is a Clinical Psychologist who has worked primarily with children, adolescents and their families in outpatient and inpatient mental health services. He has also worked as the the head of psychological services at boy's private school, and currently works full time in private practice. In addition to his practice, he has also been involved in teaching postgraduate psychology at La Trobe and RMIT Universities.

He has a special interest in Tourette's Disorder and common comorbid conditions including OCD, Anxiety Disorders and ADHD.
Committee Member - Rural & Regional Rep
Dr Dixie Statham
Phone: 03 5327 6158
Dr Dixie Statham, is an Associate Professor of Clinical Psychology at Federation University, Ballarat, Victoria. She is a Fellow of the College of Clinical Psychologists (CCLP), a member of the National CCLP Committee, & a member of the CCLP Committee for Victoria.

Dixie has a strong interest in the education of psychologists and in supporting students and early career psychologists to develop their professional identity, careers, and leadership skills in regional and rural communities.

Her research in substance misuse, trauma, anxiety and depression, has produced 100+ co-authored peer-reviewed papers, which are closely aligned with her clinical interests. In clinical practice, Dixie works with CBT & Schema Therapy to provide assessment and treatment of complex, co-morbid disorders. She also has a strong interest in neurodiversity and the parenting challenges for mothers with autism & ADHD.
Committee Member
Miss Rachel Stewart
Rachel is in the first year of a Master of Clinical Psychology at La Trobe University and is a Student Representative for the Clinical College Committee in Victoria.

Rachel has an interest in working with complex presentations after experience in public health settings.
Committee Member
Ms Emily Mawson
Committee Member - Early Careers Rep
Dr Kathleen De Boer
Student Rep - Swinburne
Ms Meg Blackie