Victorian Committee Information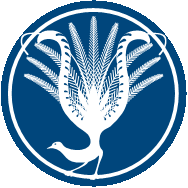 The Victorian section of the APS Clinical College contributes to the National Committee's management of the College and represents local members' interests within the APS, including Professional Development and peer networking, at the local level.
Chair
Dr David Demmer
David is a clinical psychologist with a clinical and research background, and special interest in, men's mental health and the mental health of the LGBTIQ+ community.

In previous roles David has worked in inpatient and outpatient mental health services within private hospital settings, and was previously a lecturer at Deakin University. Currently David works full time in private practice, however remains connected to research and teaching endeavours.
Chair-Elect
Position vacant
Secretary
Ms Kerrie Clarke
Kerrie graduated with a Doctor of Clinical Psychology in 2011 from Monash University. She has been employed in adult public mental health since 2009. Kerrie is currently employed at St Vincent's Hospital Mental Health as a Senior Clinical Psychologist. Kerrie's particular areas of interest are working with consumers with severe mental illness and the promotion and growth of psychology in public mental health services.
Treasurer
Mr Ivan Mathieson
Ivan Mathieson is a Clinical Psychologist who has worked primarily with children, adolescents and their families in outpatient and inpatient mental health services. He has also worked as the the head of psychological services at boy's private school, and currently works full time in private practice. In addition to his practice, he has also been involved in teaching postgraduate psychology at La Trobe and RMIT Universities.

He has a special interest in Tourette's Disorder and common comorbid conditions including OCD, Anxiety Disorders and ADHD.
Rual Liaison
Dr Dixie Statham
Dr Dixie Statham, Associate Professor and Discipline Leader of Psychology at Federation University is a Fellow of the CCLP, and a Member of the Division of Psychological Research Education and Training (DPRET).

Dixie is a member of the CCLP, Victorian Section and is the current Treasurer of the Ballarat Branch. Dixie has been actively involved in the College for many years: she was the Chair of the Queensland CCLP committee for 5 years (2013-2018), Chair of the Conference Committee for the 2017 National Conference, and a member of the Conference Committee for the 2018 National Conference.

Dixie's research is in substance misuse, trauma, anxiety and depression, and her research collaborations have produced 90+ co-authored papers. Her research and clinical interests are closely aligned, and her clinical practice focusses on treatment of complex disorders.

Dixie has a strong interest in the education of clinical psychologists, and in supporting registrars and early-career clinicians.
CPD Event Submitter
Dr Kelly Murray
Dr Kelly Murray is a Clinical Psychologist, working full time in private practice in Melbourne. Kelly enjoys working with clients across the lifespan, and is particularly interested in anxiety, executive function and ADHD, and parenting. She also has an interest in early intervention and supporting healthy development of emotional competence in children and young people.
She volunteered with the State Section in 2019 and wishes to contribute to the profession and more broadly support psychologists working in Victoria.
Student Representative
Mr George Loram
George is currently undertaking a Doctor of Psychology (Clinical) at Deakin University. His research is looking at the relationships between ADHD and sleep problems in adolescents. He also completed his undergraduate sequence in psychology at Deakin, with his honours project examining the measurement of climate change denial. George has spent time volunteering for a carer's helpline and has worked in a mental health residential setting (EPARC).
Early Career Representative
Dr Elise Sloan
Committee Member
Dr Jon Finch
Jon Finch is a clinical psychologist who specialises in the treatment of Posttraumatic Stress Disorder (PTSD). He has over fifteen years experience. Jon works with his clients using Cognitive Processing Therapy (CPT) for PTSD. Jon is also a certified, individual Schema Therapist (standard level) with the International Society of Schema Therapy.

Jon began his career working with soldiers, war veterans/peace keepers at the Veteran and Veterans Families Counselling Service, in the role of counsellor and Deputy Director. He then worked for Davidson Trahaire Corpsych as the Victorian Trauma Services Manager. He moved on to work with police members at Victoria Police as the Senior Psychologist.

Jon has also worked as a Senior Psychologist with Melbourne University Counselling Service, treating young people and staff at the University. He has worked in private practice since 2009 with a focus upon treating people with complex trauma histories.
Student Representative
Ms Anna Jackson
Anna is a Doctor of Psychology (Clinical) candidate with interests in the impacts of trauma, public mental health services, and promoting preventative practices for mental wellbeing at both individual and population levels.

Her research at Murdoch Children's Research Institute explores the impacts of anxiety disorders in children and adolescents with attention-deficit/hyperactivity disorder (ADHD).

In previous roles, Anna worked in public and private hospitals as a mental health nurse.